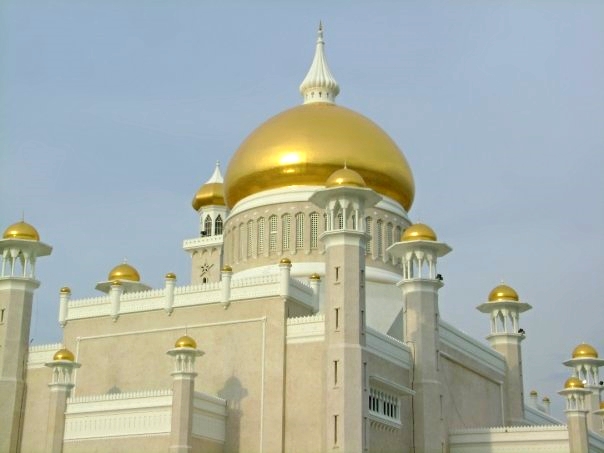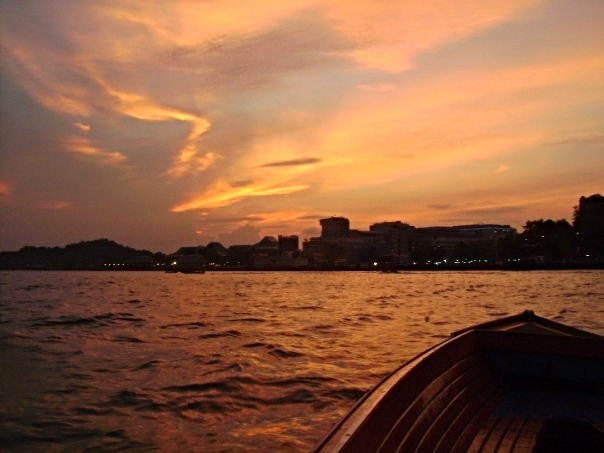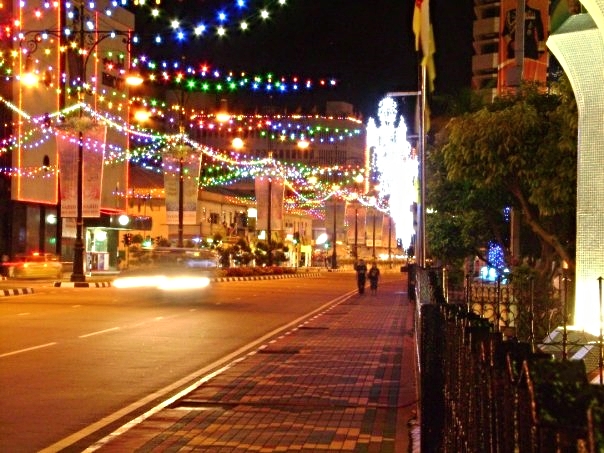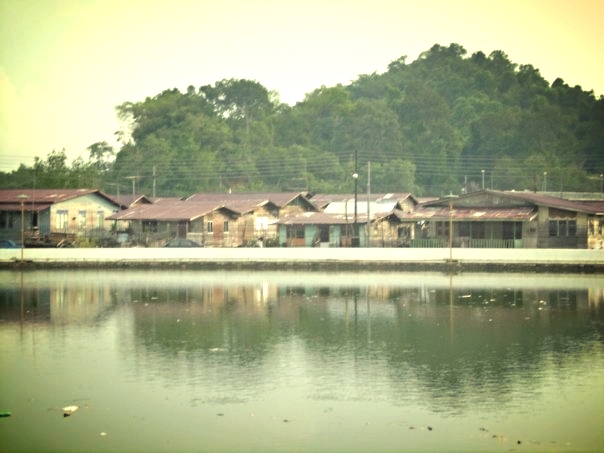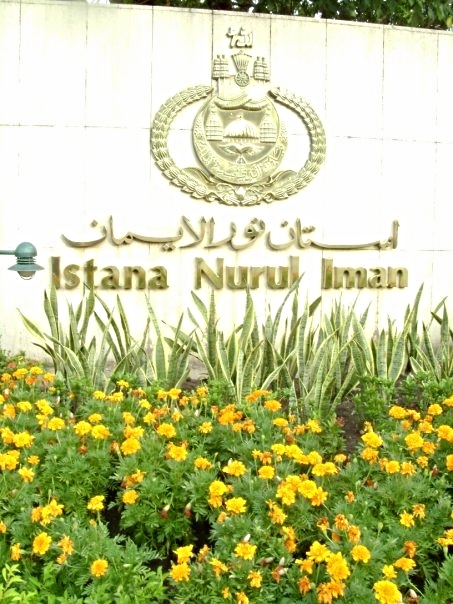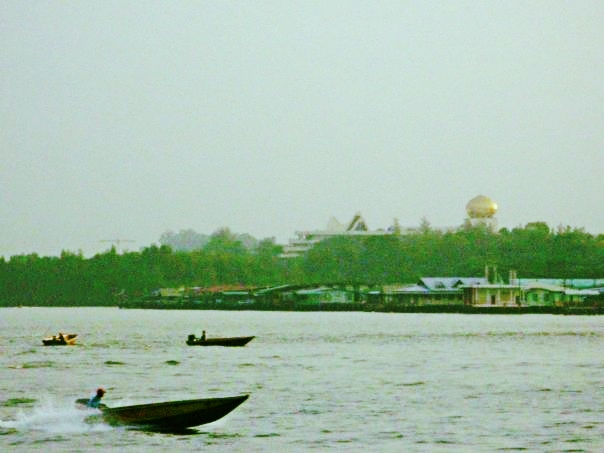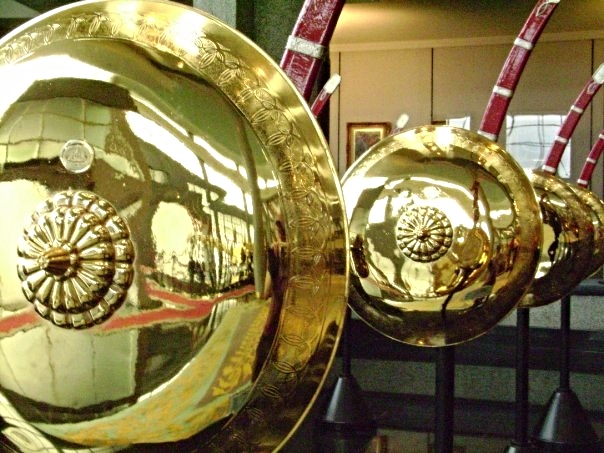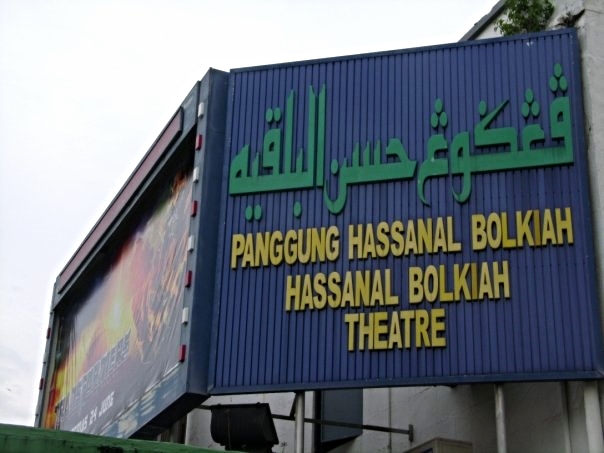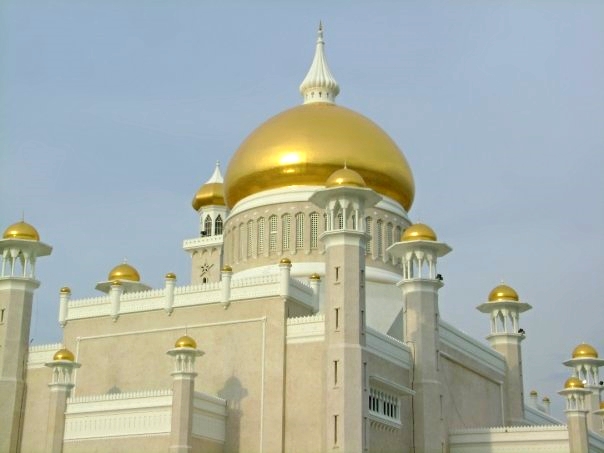 Sultan Omar Ali Saifuddin Mosque
Considered as one of the most beautiful mosques in the Asia Pacific and is a major landmark in the Sultanate of Brunei.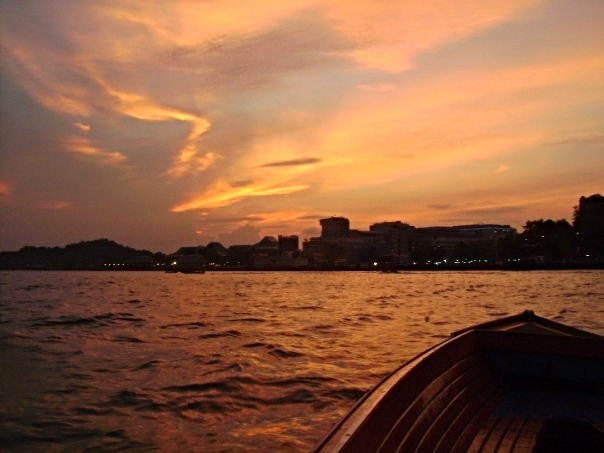 Late afternoon in Bandar Seri Begawan
We went around Bandar Seri Begawan, Brunei's capital, on their 'flying coffins': wooden speed boats.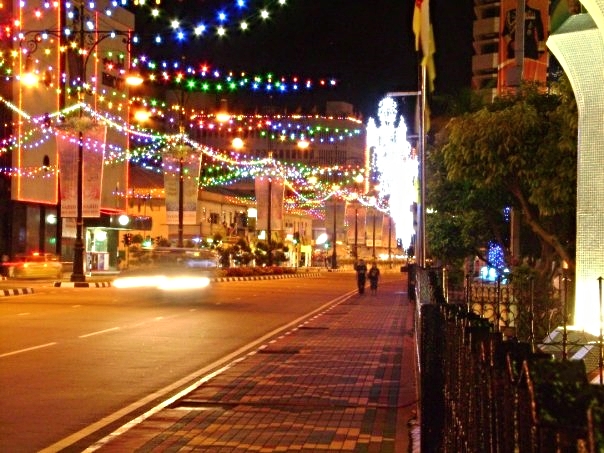 The Sultan's Birthday
We were there during the month of the Sultan's birthday so the main streets of Brunei are festooned with multicoloured lights. Sultan Hassanal Bolkiah, the current ruler of the sultanate used to be the wealthiest man in the world.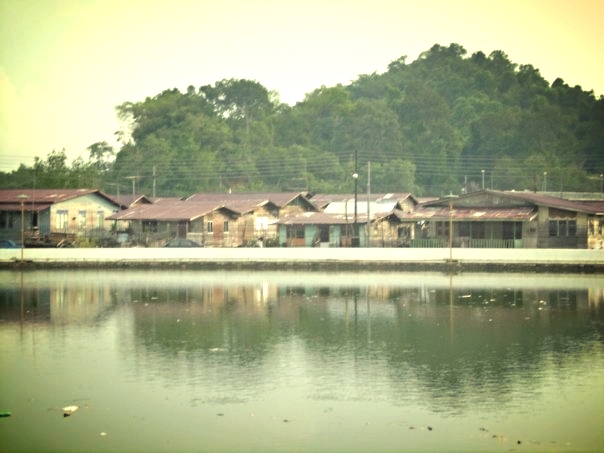 Kampong Ayer: Bandar Seri Begawan
These water shanties can be found in many parts of Southeast Asia. 'Kampong Ayer' literally means 'Water Village'.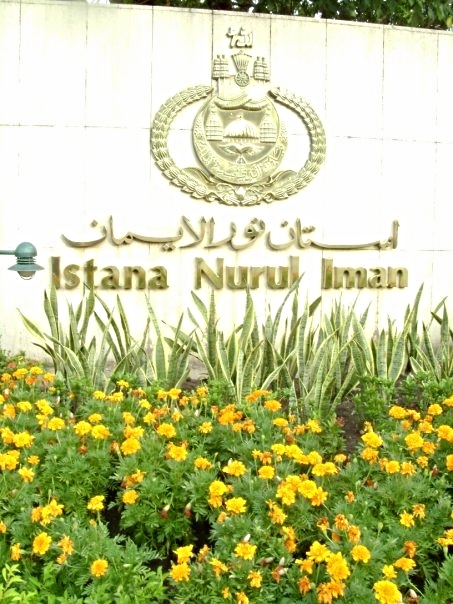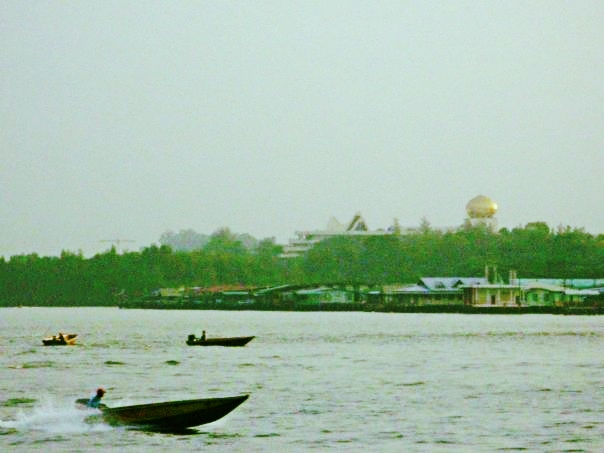 Going Around Bandar Seri Begawan
This very small capital can be explored on foot in an afternoon. You may also go around in these water taxis for a fee.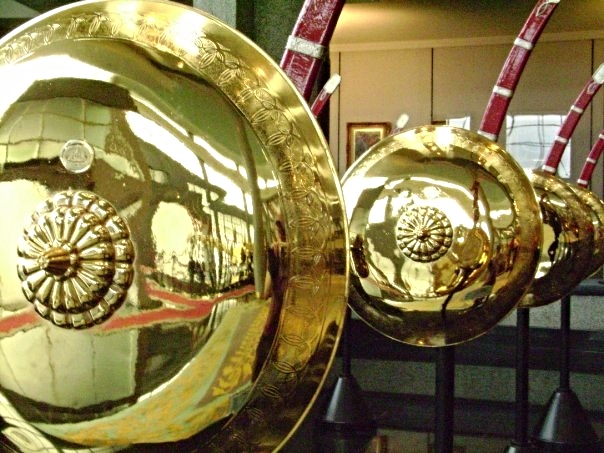 The Royal Regalia
The museum houses replicas of the Sultan's Silver Jubilee, gifts from heads of state, and many others which give an extensive look at the life and work of the absolute monarch. Entrance is free.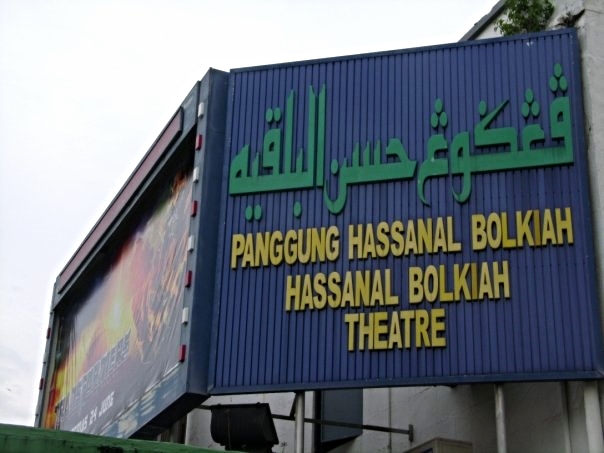 The cult of personality
The monarchy is deeply ingrained in every facet of life in the sultanate. Even when watching a Transformers movie in the capital's cinema.
Bandar Seri Begawan. Brunei Darussalam
A quick overnight trip to this very quiet but charming capital city of Brunei Darussalam last 25 July 2009.