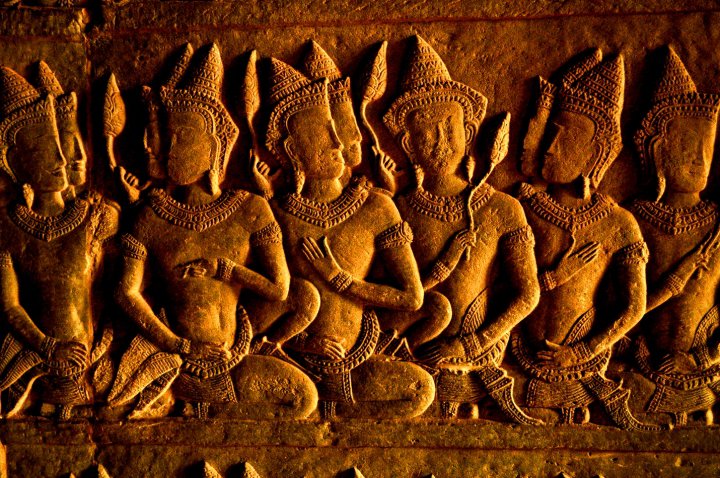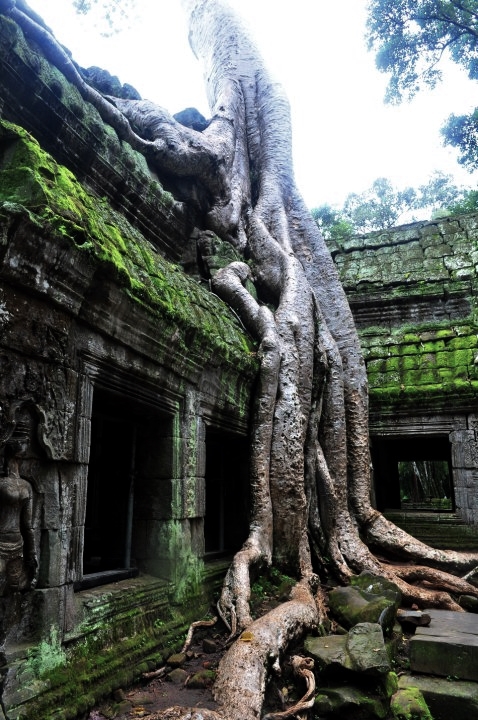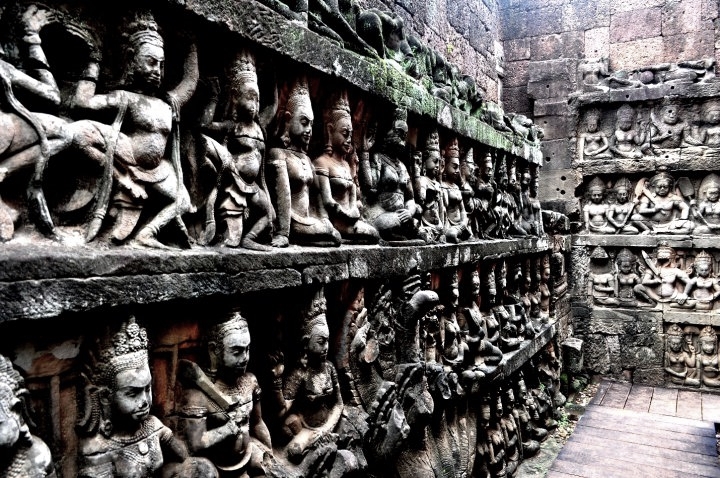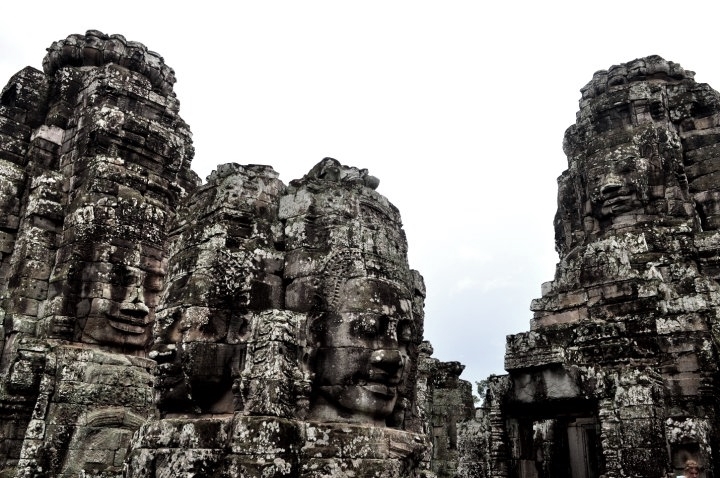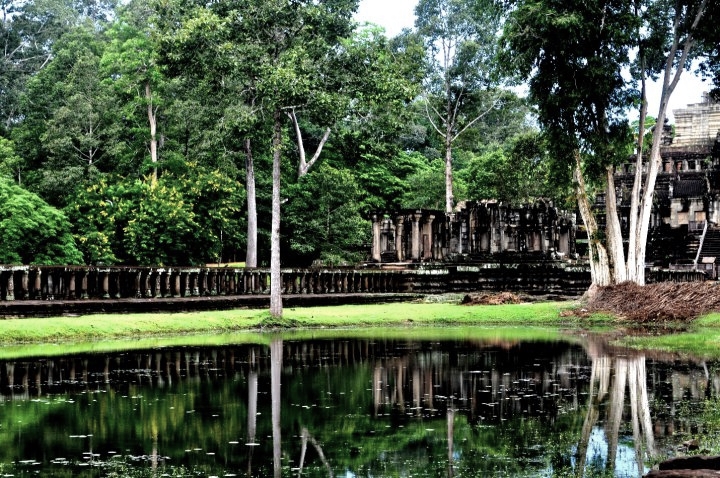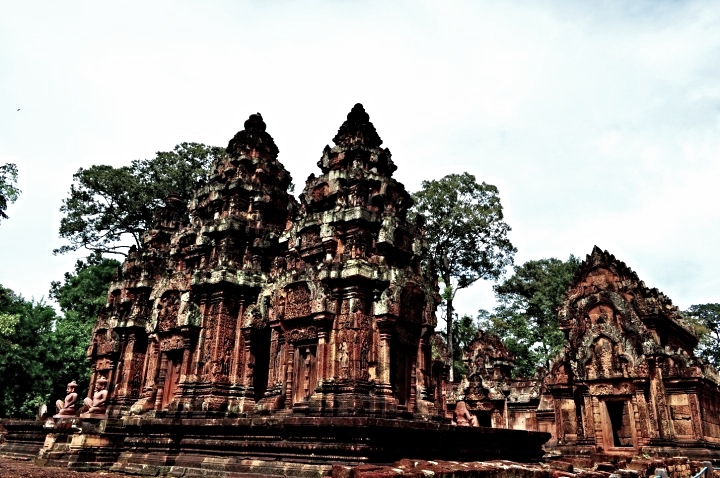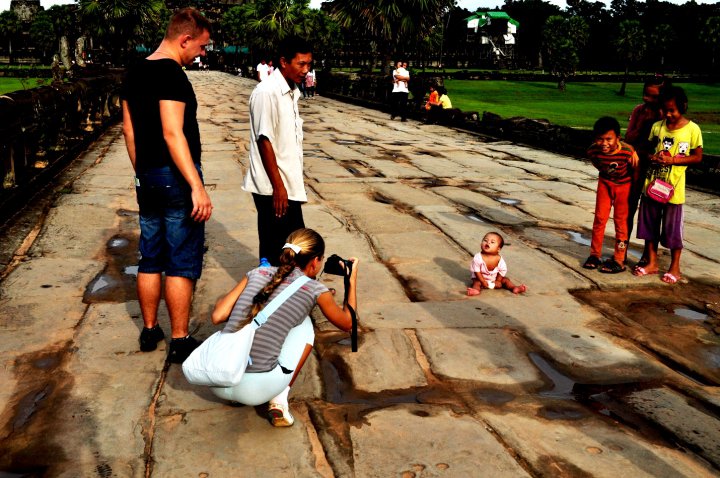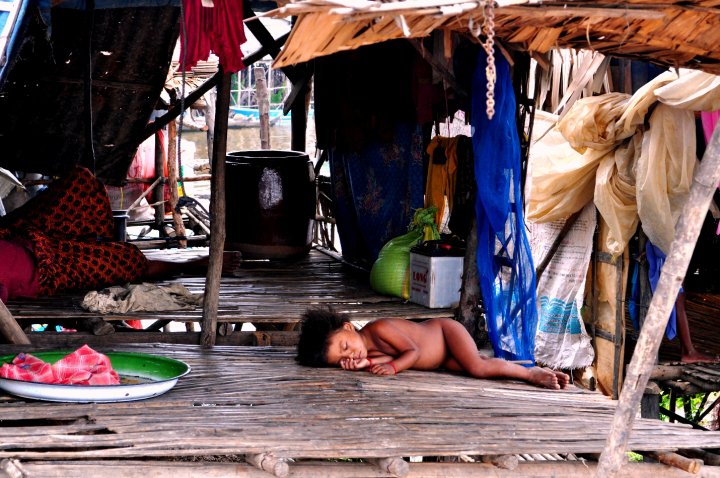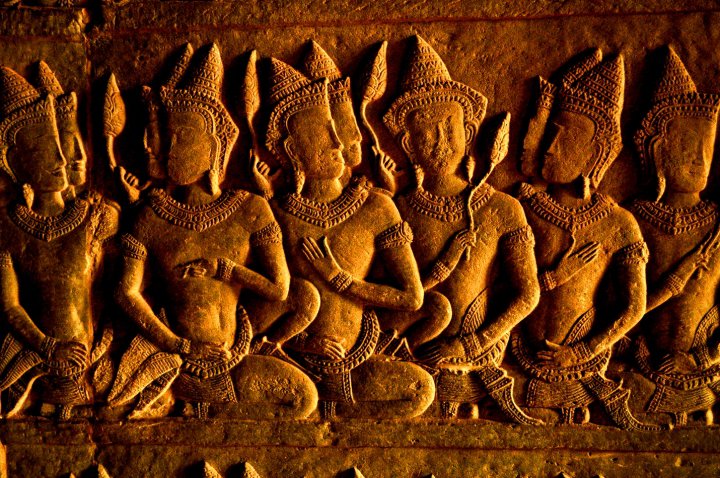 The wall carvings of Angkor Wat
The arts and history of Cambodia are reflected in the many centuries old reliefs of Siem Reap.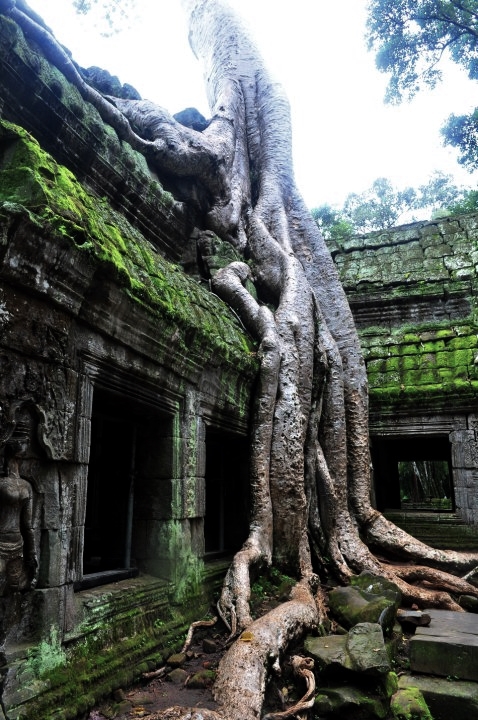 Ta Prohm
Anyone who's seen Tomb Raider would immediately recognise this temple. With the forest pretty much trying to take over the ruins, this is probably the most atmospheric temple in the area.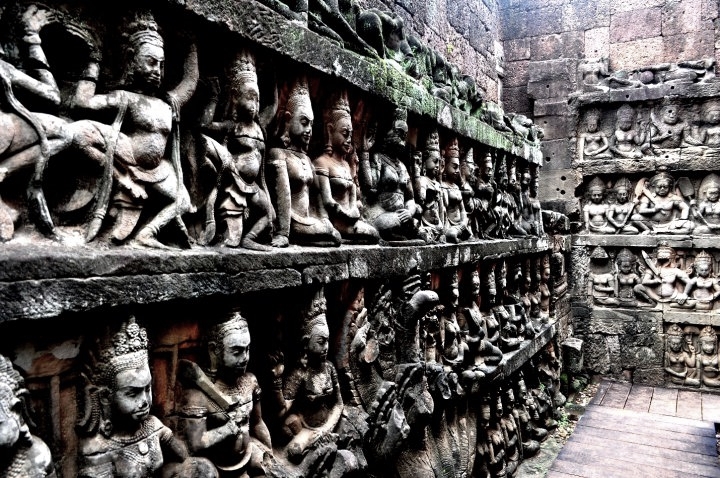 By the Terrace of the Elephants
Part of Angkor Thom and one of my favourite corners in Siem Reap.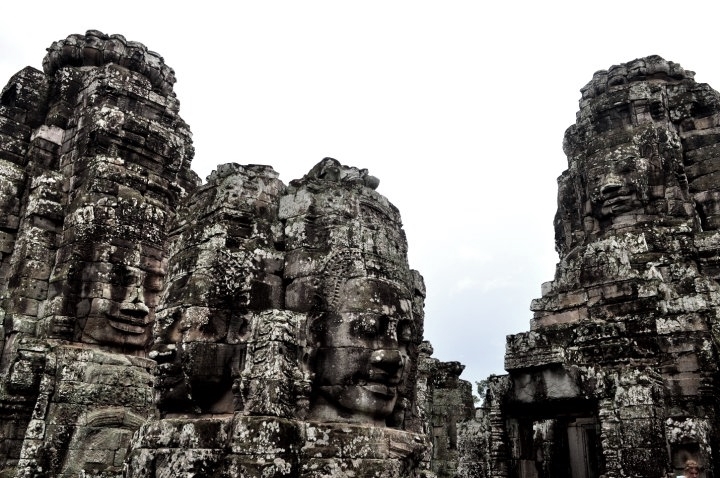 The Faces of Bayon
The official state temple of Mahayana Buddhist King Jayavarman VII and built around the 12th-13th century before it was modified to suit Hinduism's needs.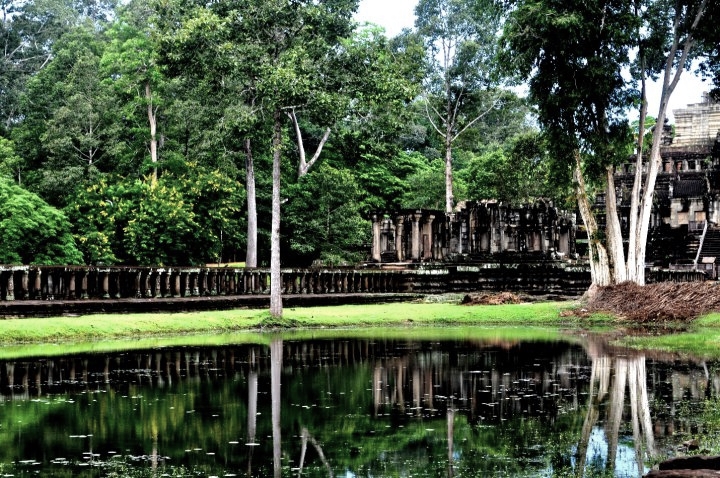 Baphuon Temple
An 11th Century Temple northwest of Bayon and is dedicated to the Hindu god Shiva.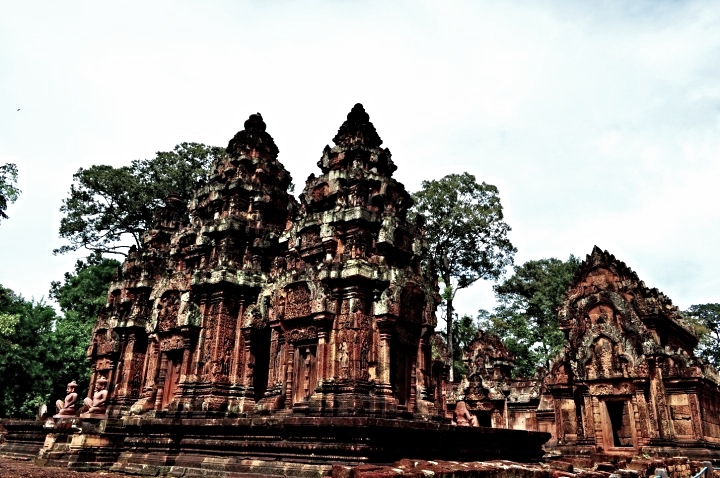 Banteay Srei
The Jewel of Khmer Art and possibly the prettiest among all the temples in Siem Reap. Banteay Srei is made of red sandstone and was built around 11th Century as a Hindu temple.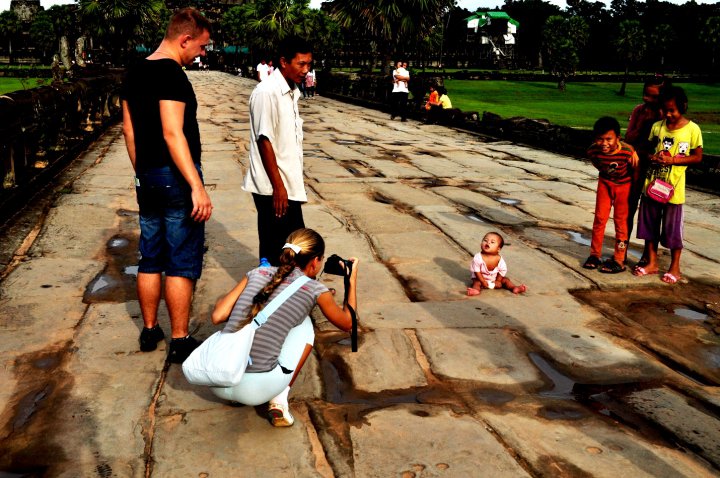 Poverty Porn
For a fee, a Cambodian man allows this white couple take a photo of his (?) kid.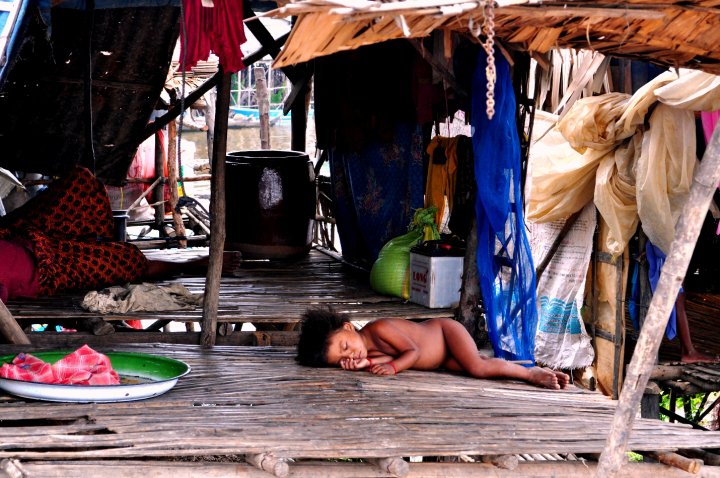 Tonle Sap
Instead of going on a boat ride to Tonle Sap's human zoo, we walked around the lake near the pier and found just shocking poverty right on its shores.
Around Siem Reap in a Tuk-Tuk
The tuk-tuk is a traditional form of transport in Southeast Asian countries like Thailand, Cambodia, Indonesia and the Philippines.
Cambodia's Angkor Wat Carvings
Inside Angkor Wat, Cambodia's most famous temple.