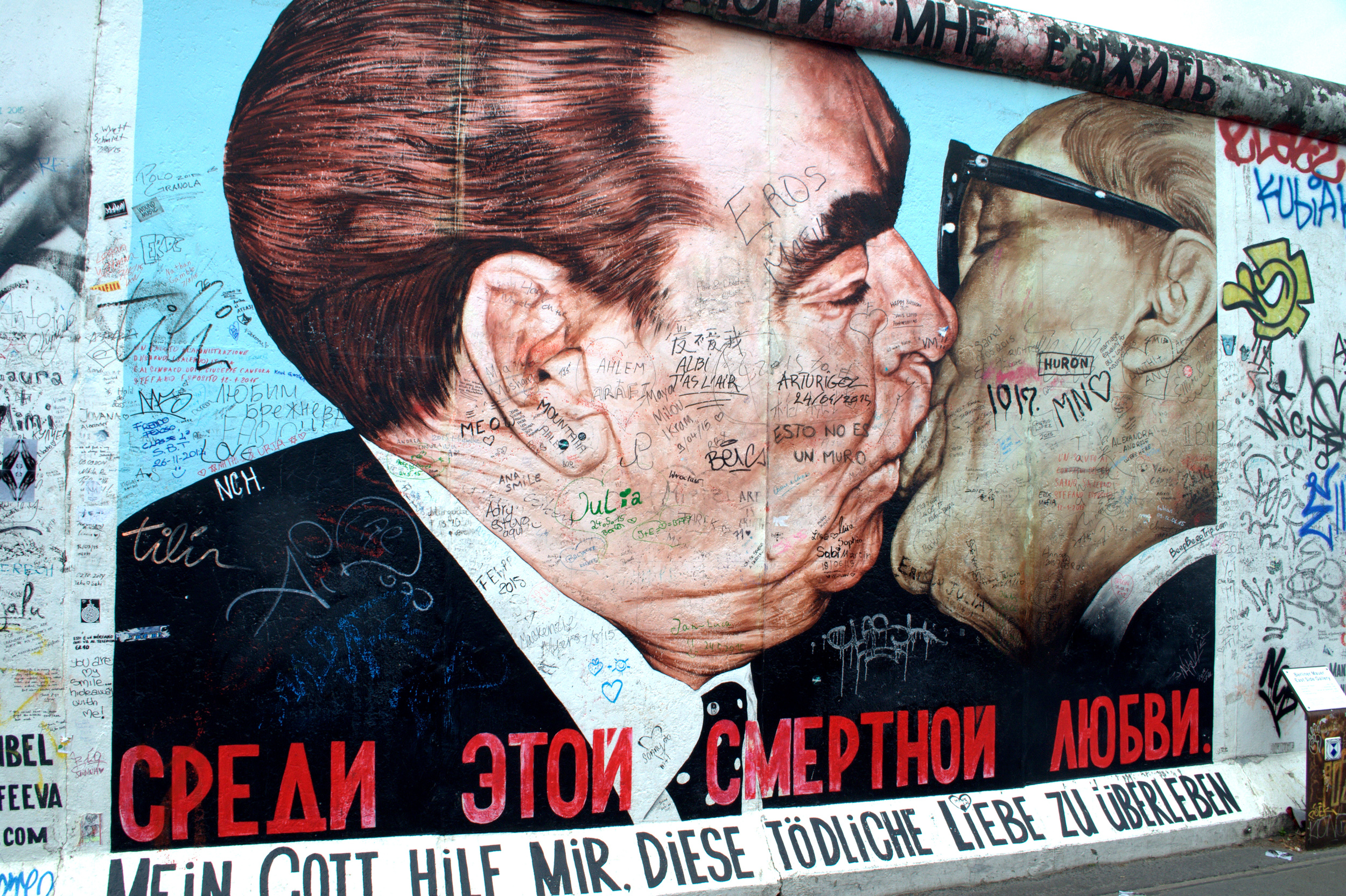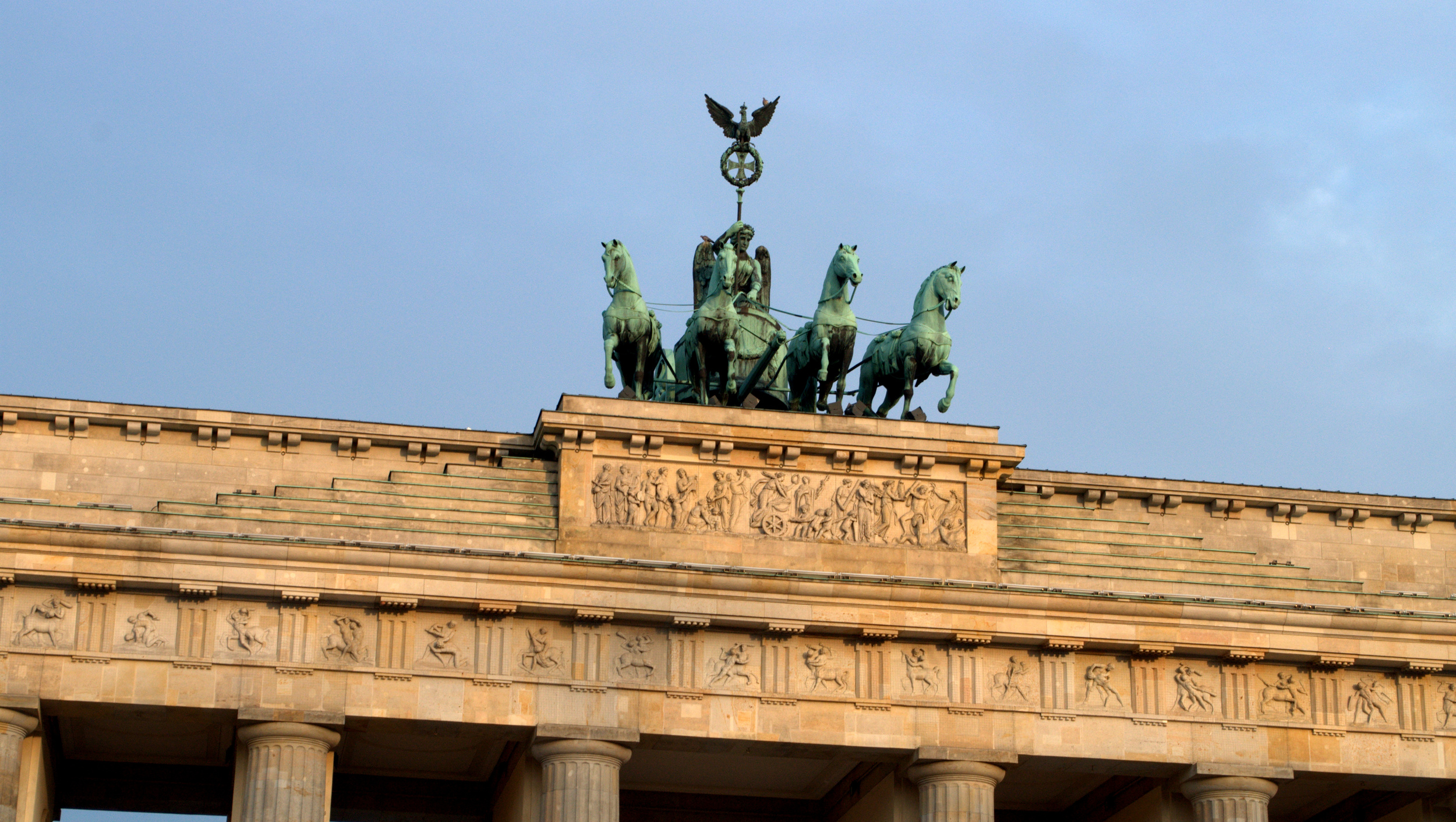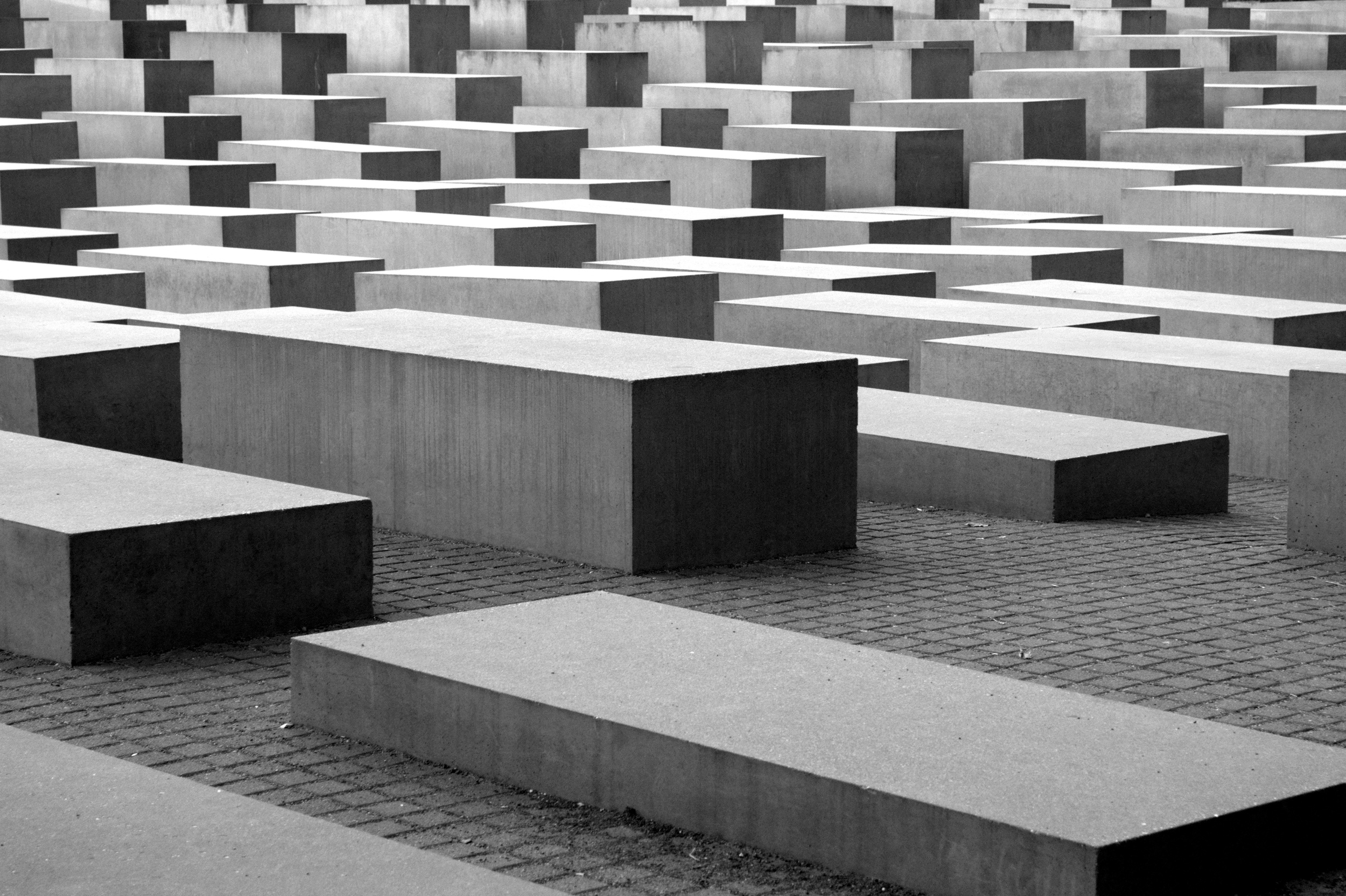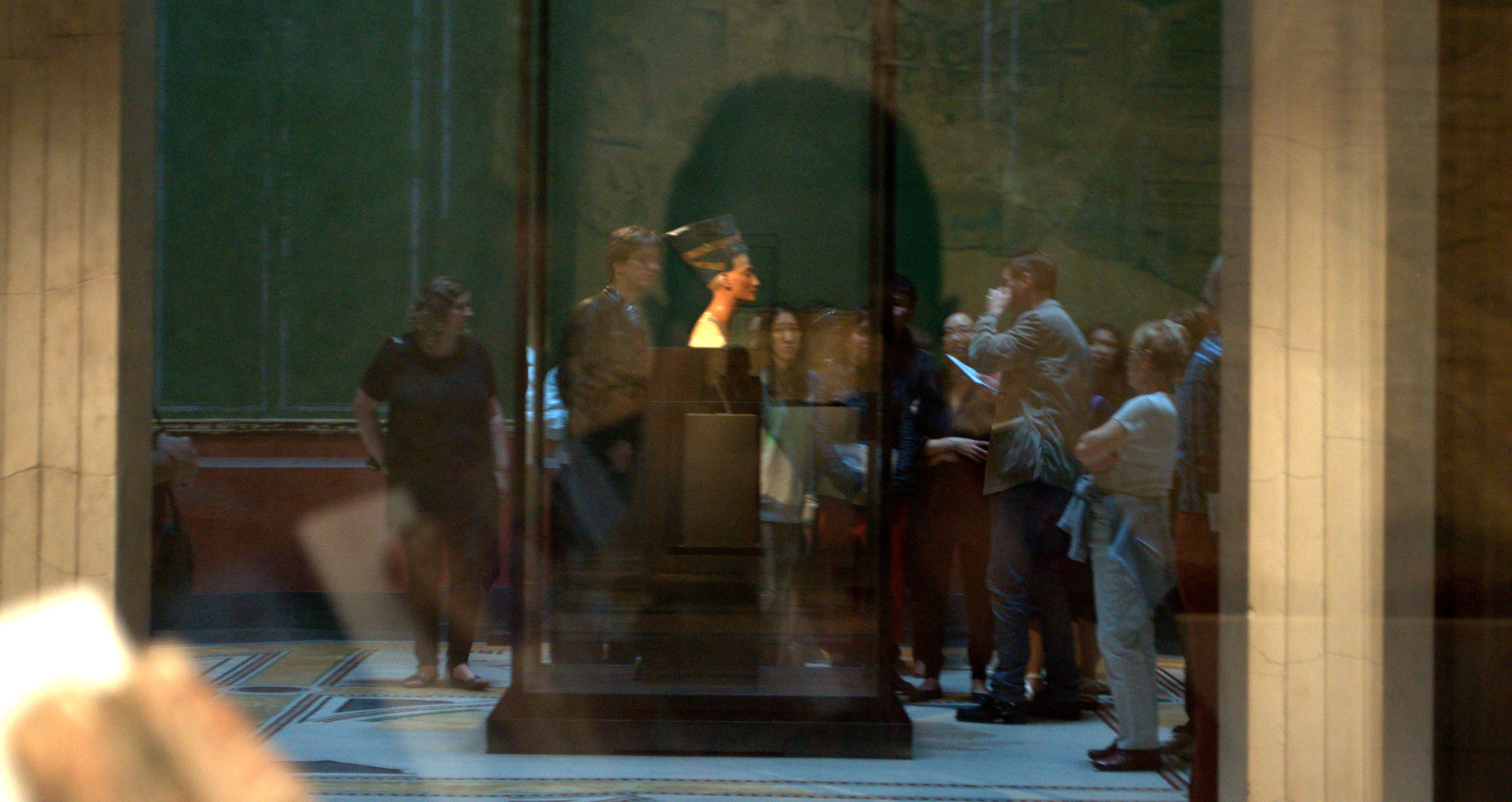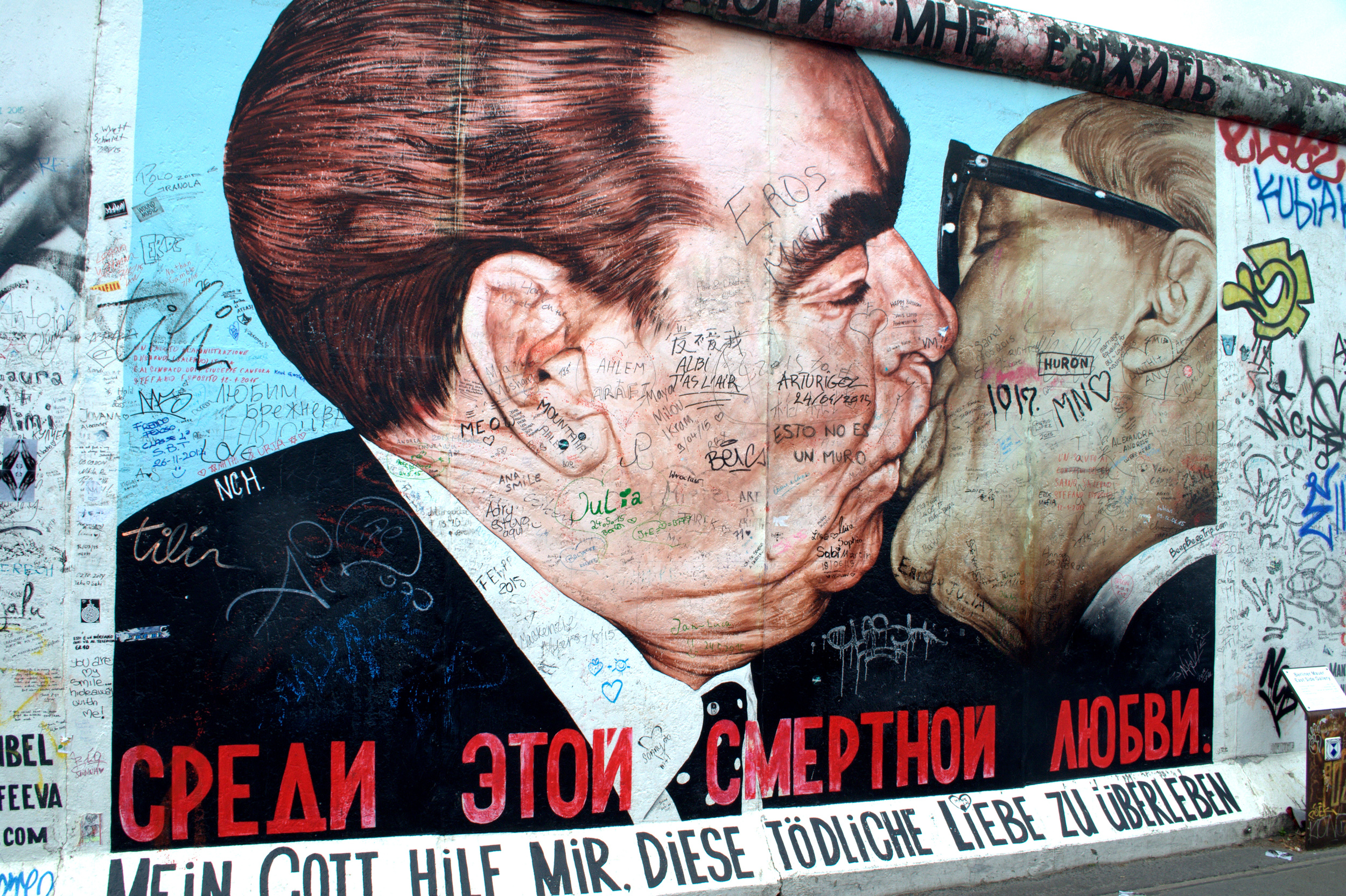 The fraternal kiss between Enrich Honecker and Leonid Brezhnev is now a graffiti painting on the East Gallery of the Berlin Wall named "My God, Help Me to Survive This Deadly Love".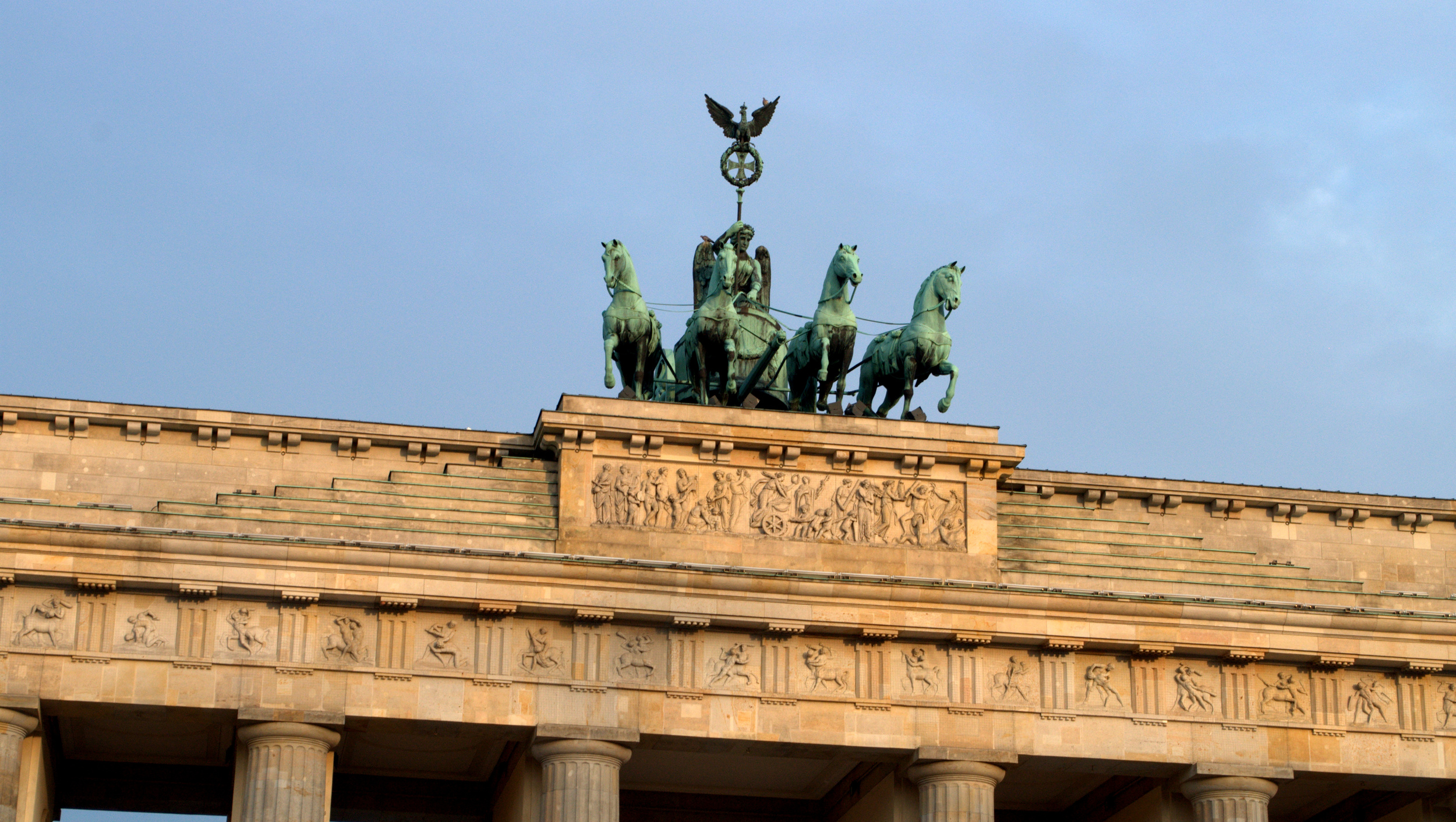 We were looking forward to seeing the Brandenburg Gate, and we went there just after sunrise only to discover a tonne of garbage from the Bastille Day celebrations at the French Embassy.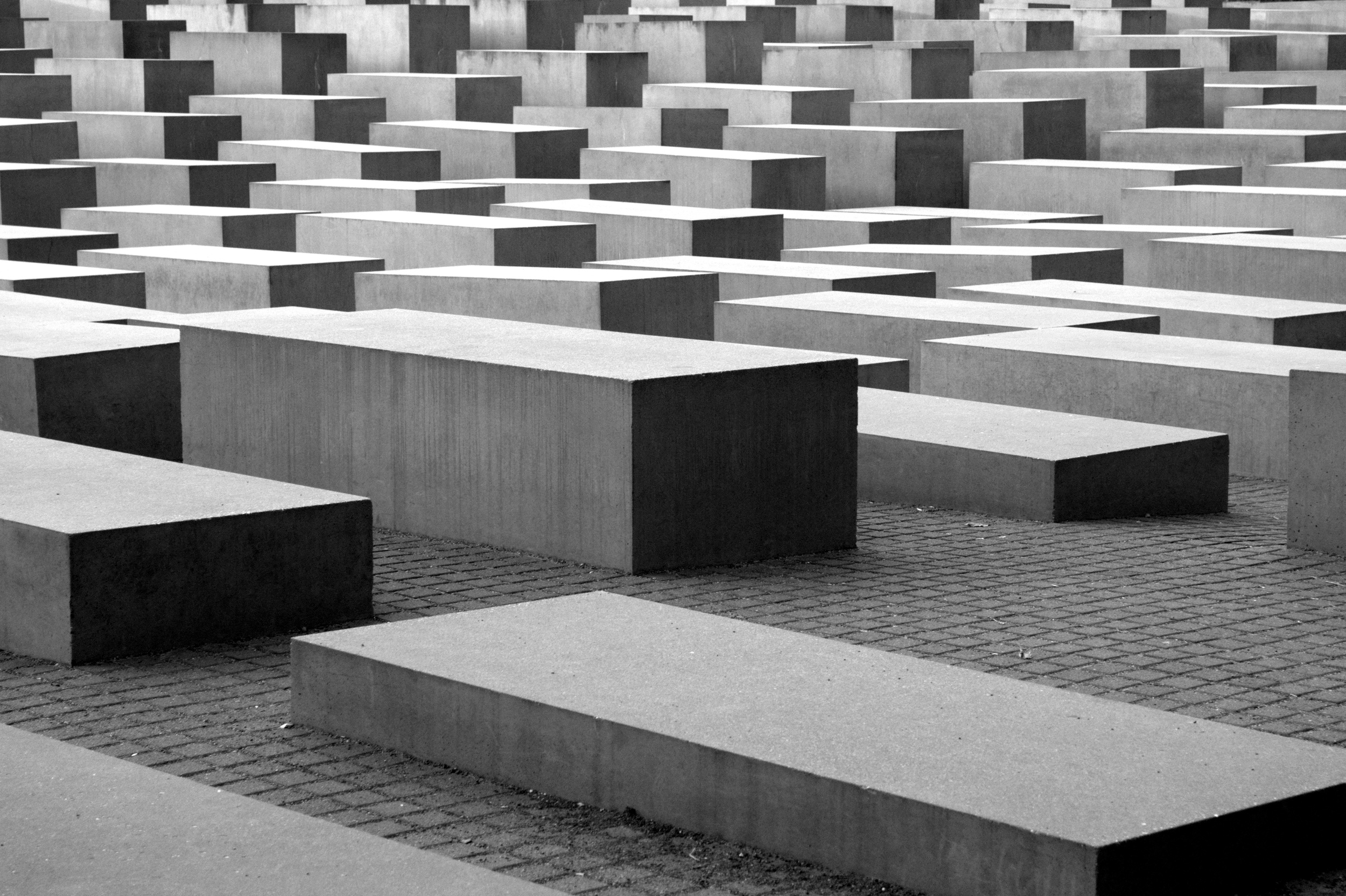 The Holocaust Memorial has 2,711 concrete slabs which stand as a memorial to those who died in the holocaust.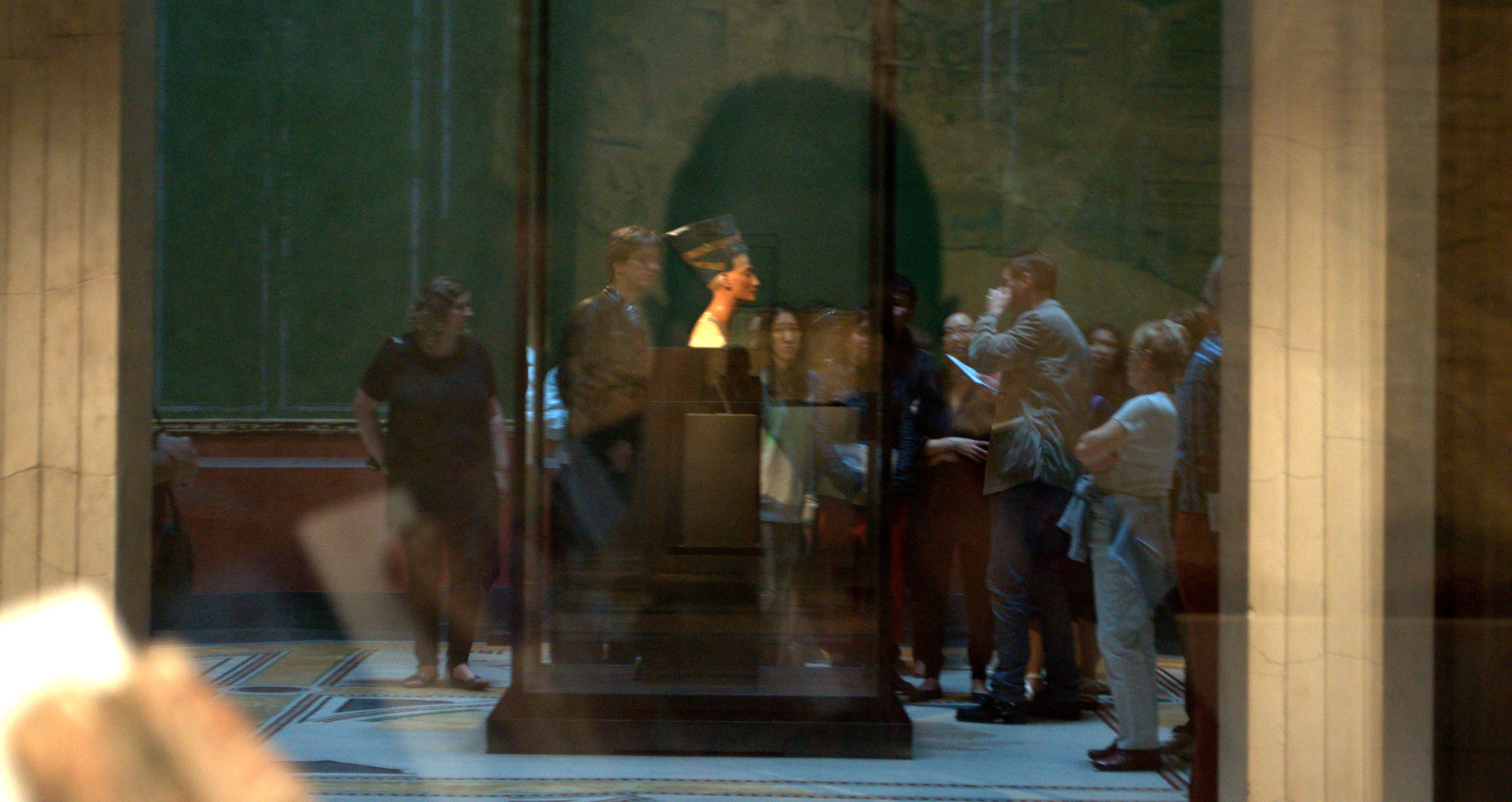 The Nefertiti Bust is 3,300 years old and is currently on display in the Neues Museum. It's really detailed with vivid colours up close, but the staff are very strict about any photography in the room where it is on display.
Checkpoint Charlie
Although the current guard house is a copy of the original, it was still interestingto see the infamous crossing between East and West Berlin.
Sony Centre
Most buildings in Berlin are quite square and angular, the Sony Centre stands out among the more modern buildings in Potsdamer Platz.
GDR Buildings.
East Berlin is full of countless examples of East German architecture.
The Patron Saint of Spinsters
Inside Munich's oldest church, St. Peter's Church, or "Alter Peter", as Muncheners call it, is the jeweled skeleton of Saint Munditia.
Munich Residenz
The Antiquarium hall is the oldest room in the Munich Residence. With a length of 66 metres, it is the largest and most lavish Renaissance hall north of the Alps. Duke Albrecht V had it built from 1568 to 1571 for his collection of antique sculptures.
Hofbrauhaus
Built in 1589 by Wilhelm V, the Duke of Bavaria, to supply beer for the royal household. This beer house has a long history. Today it's a great place to get some good German food and experience the atmosphere of Oktoberfest all year long.