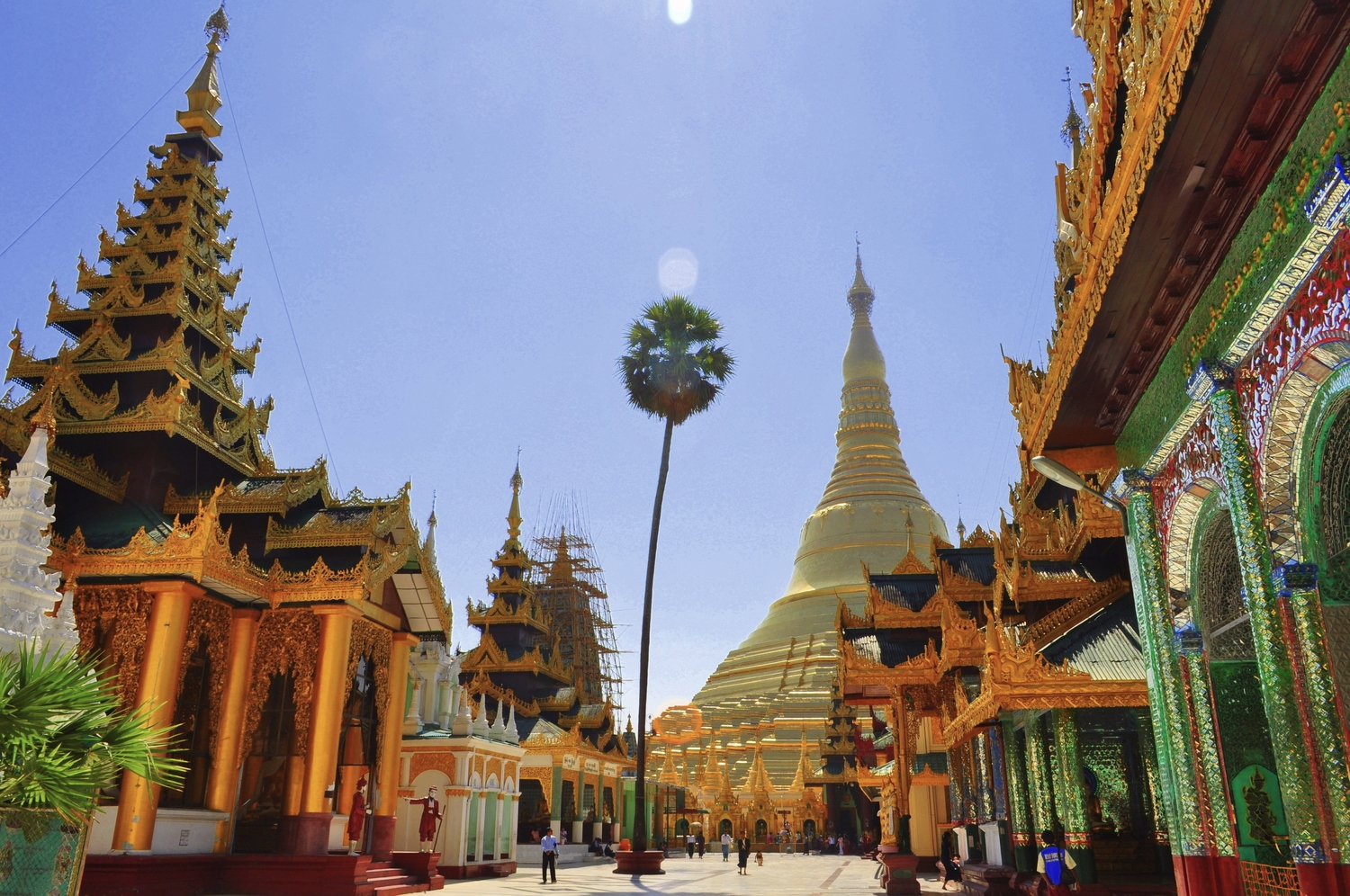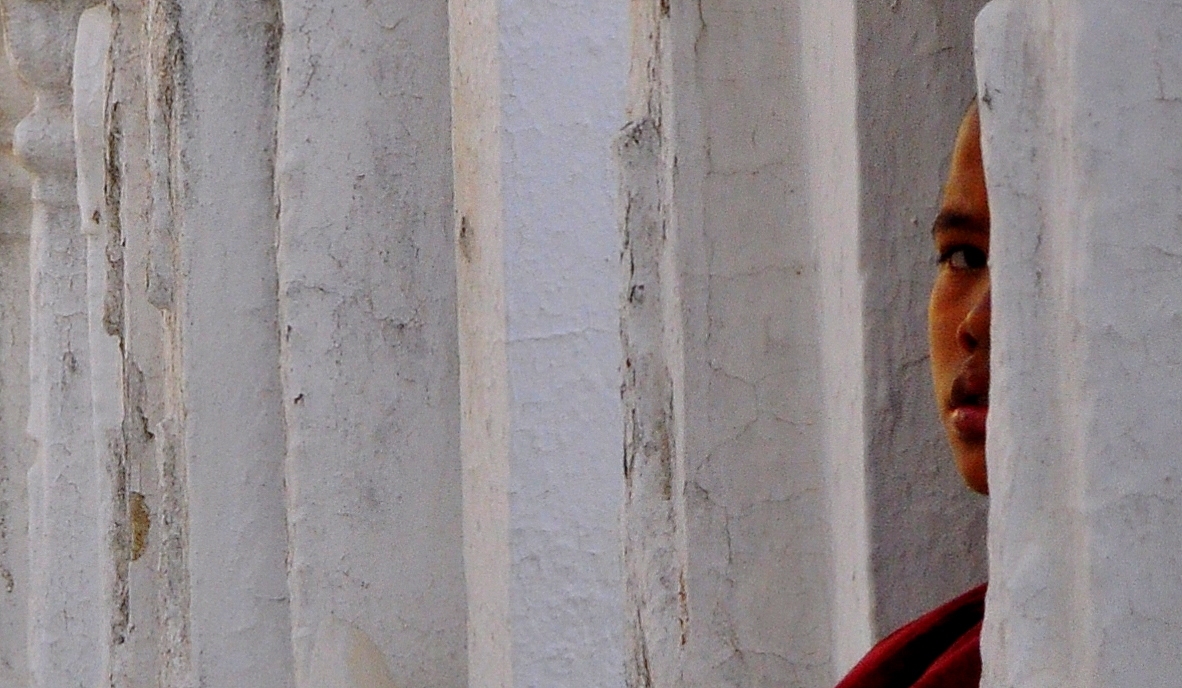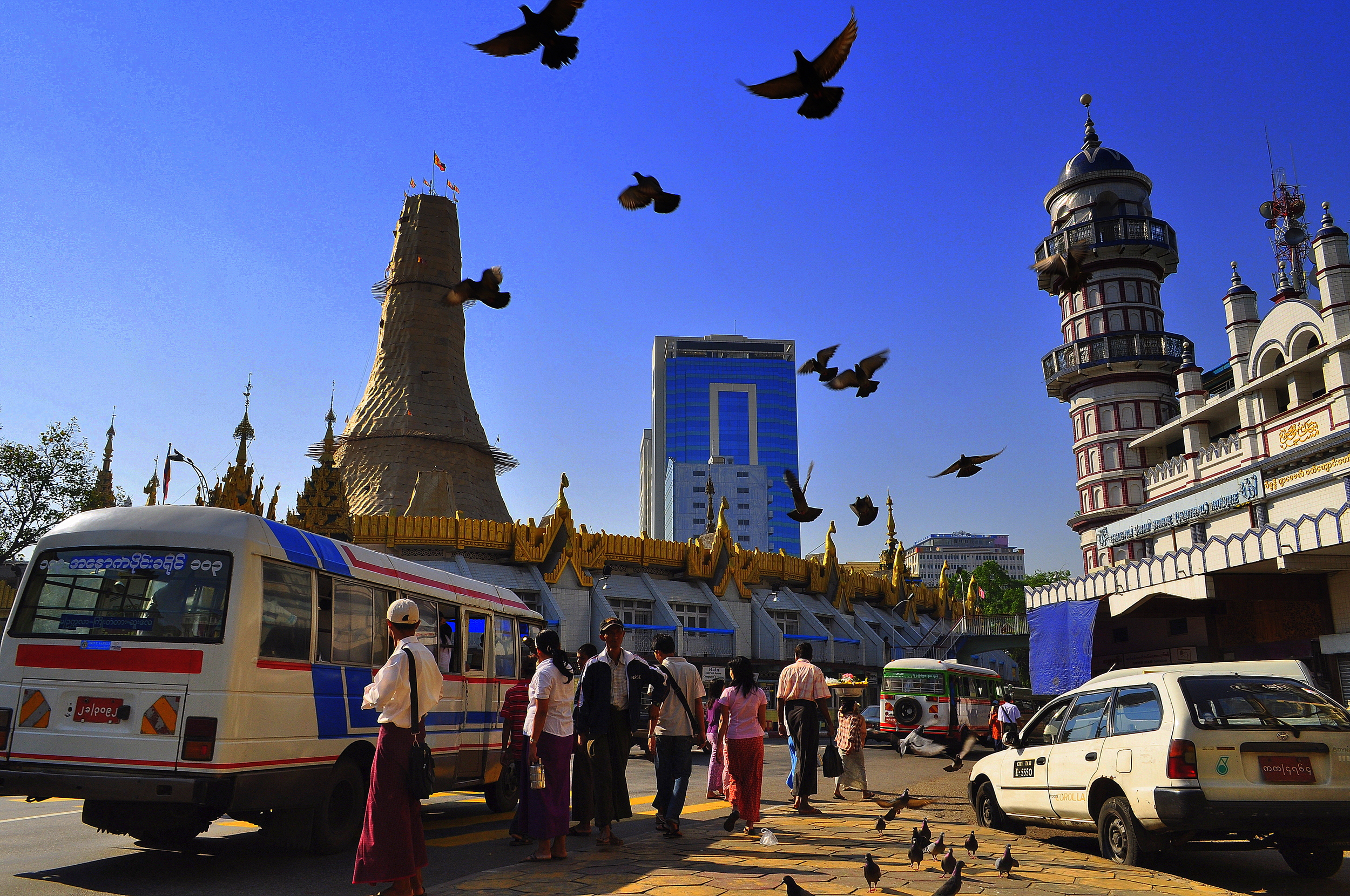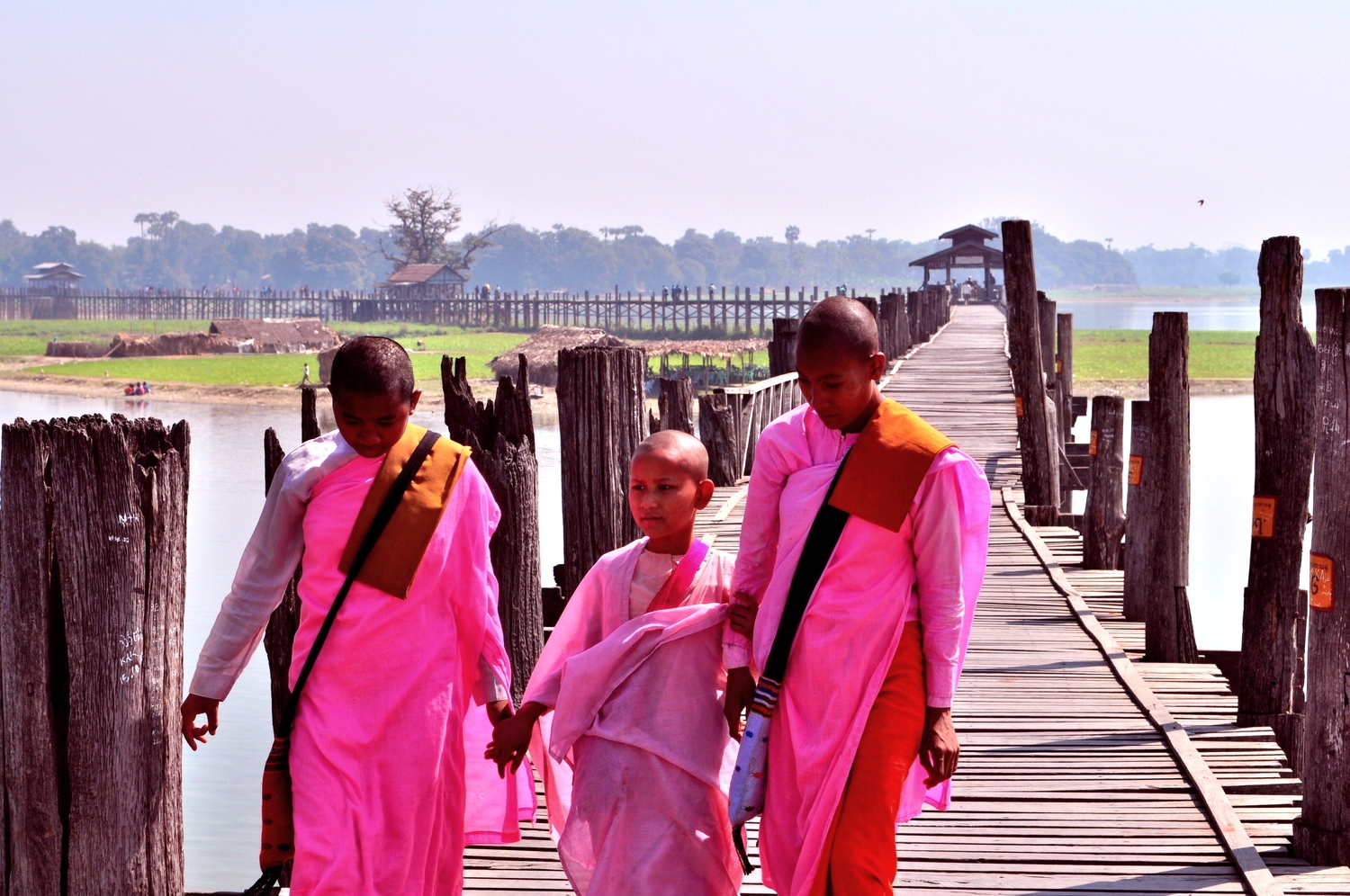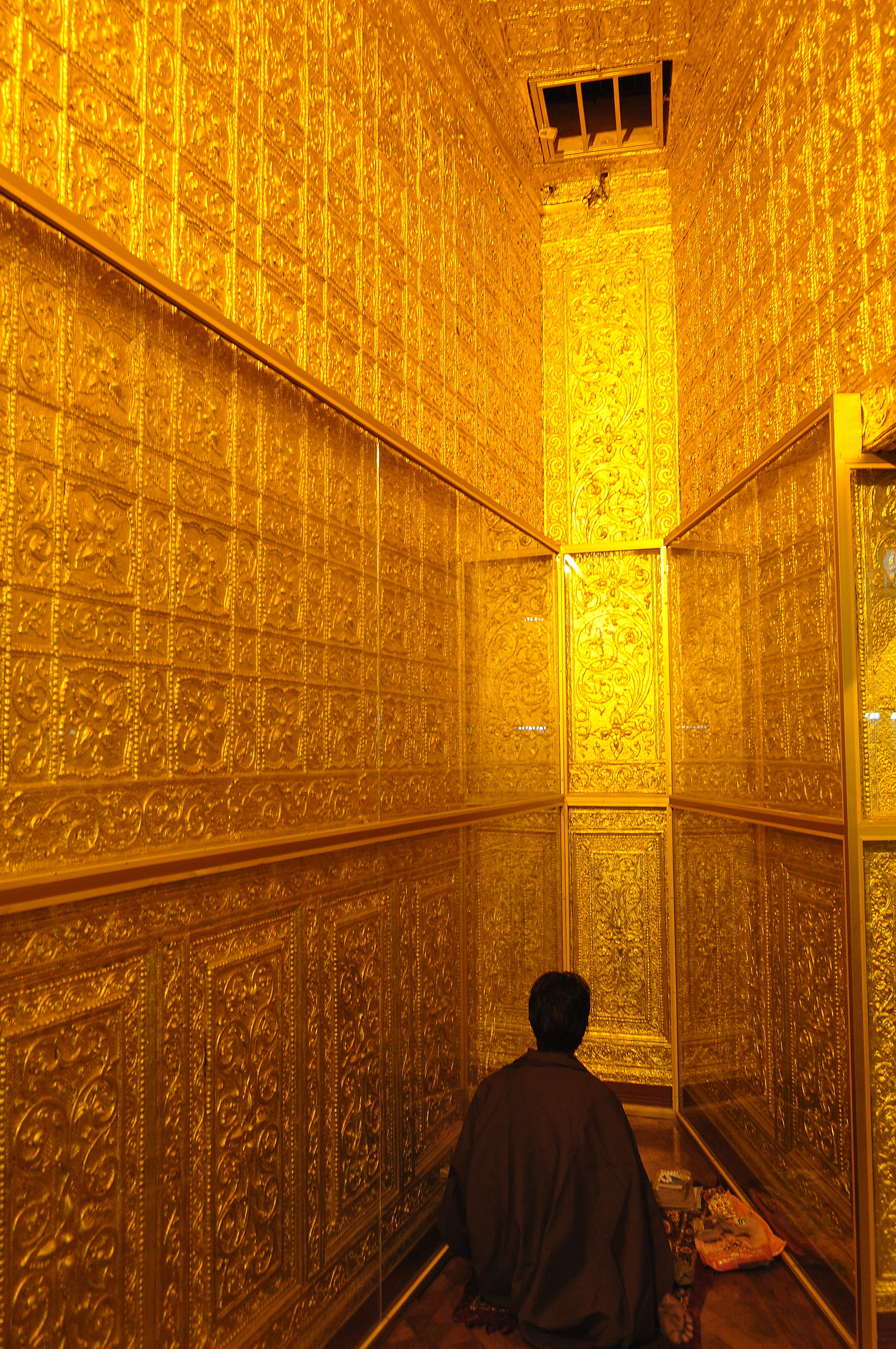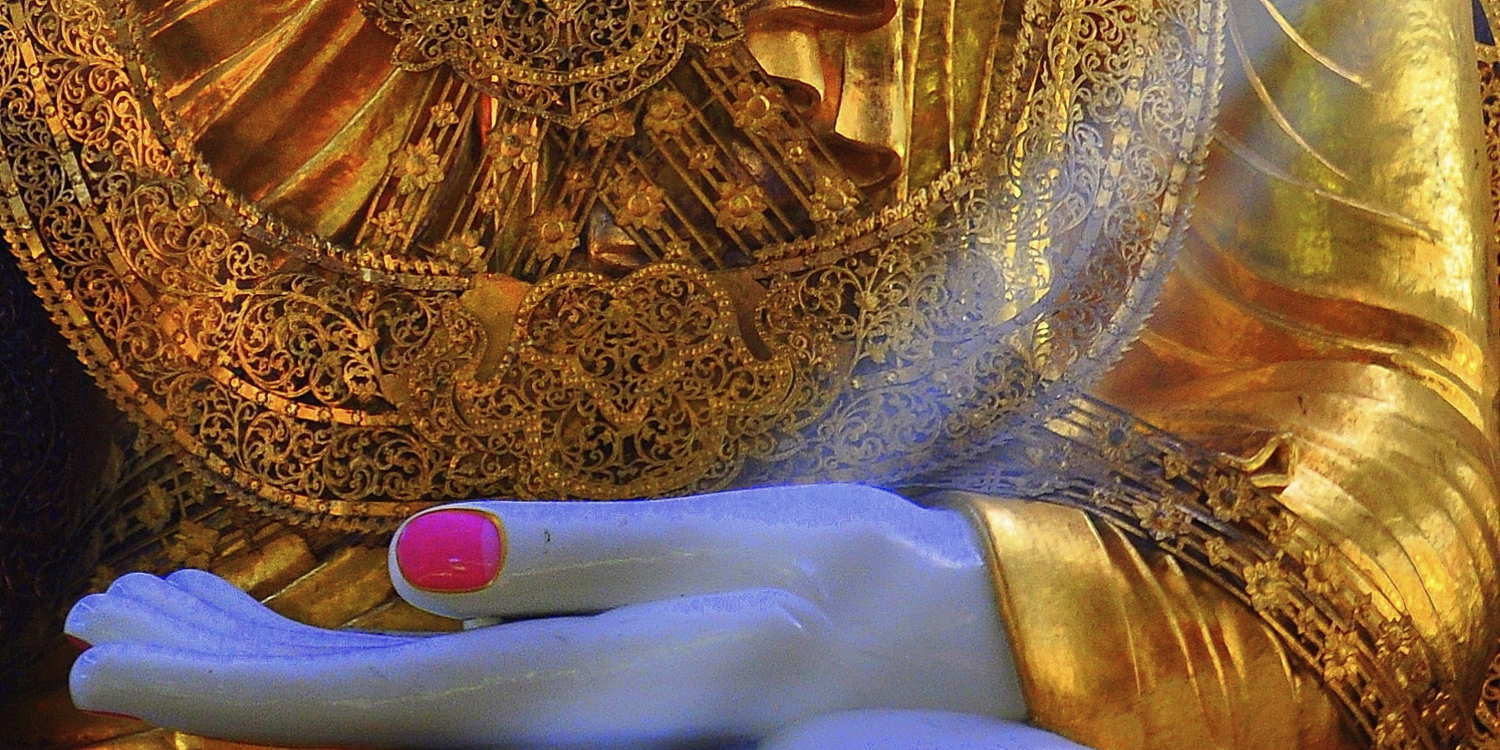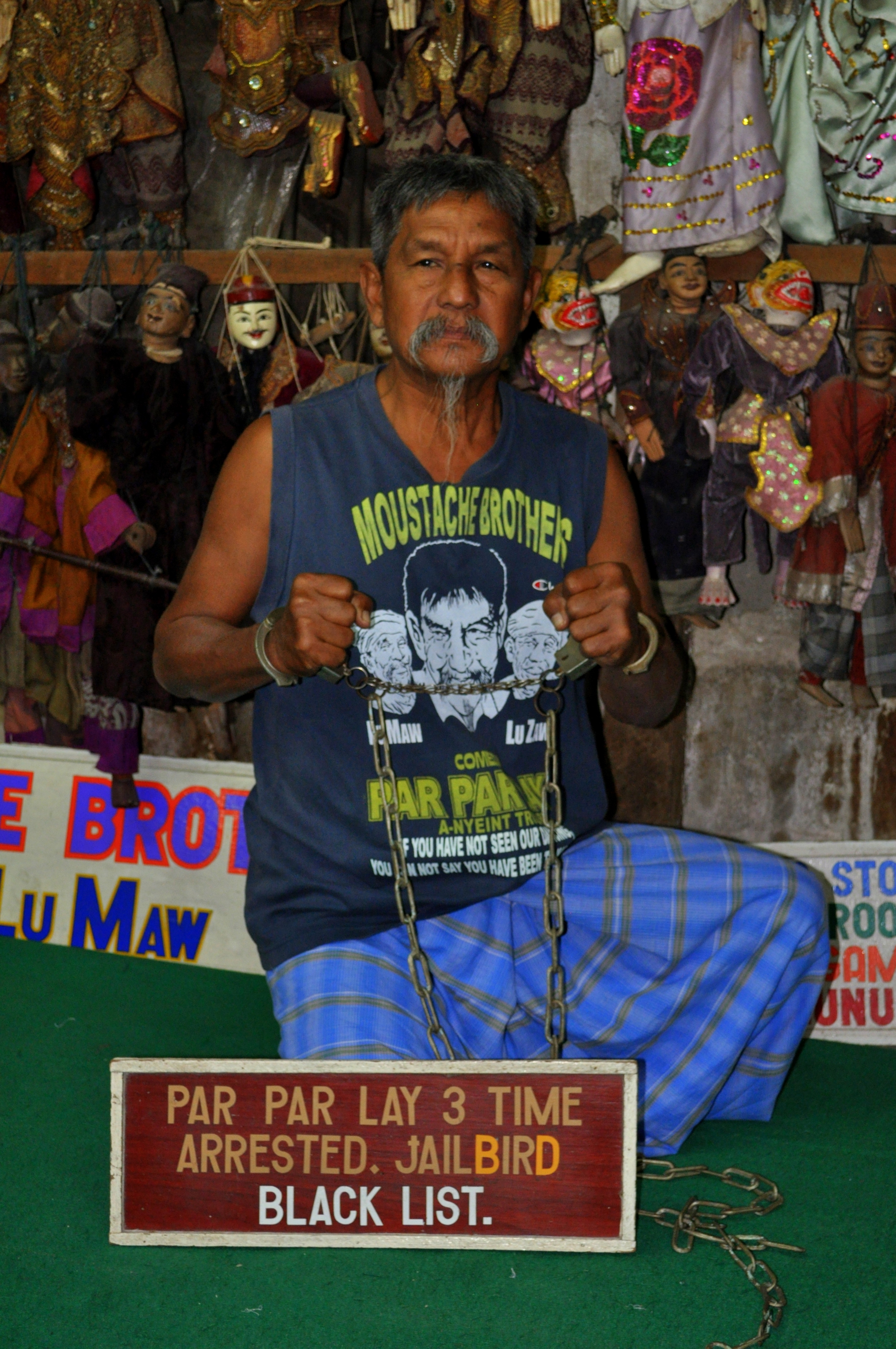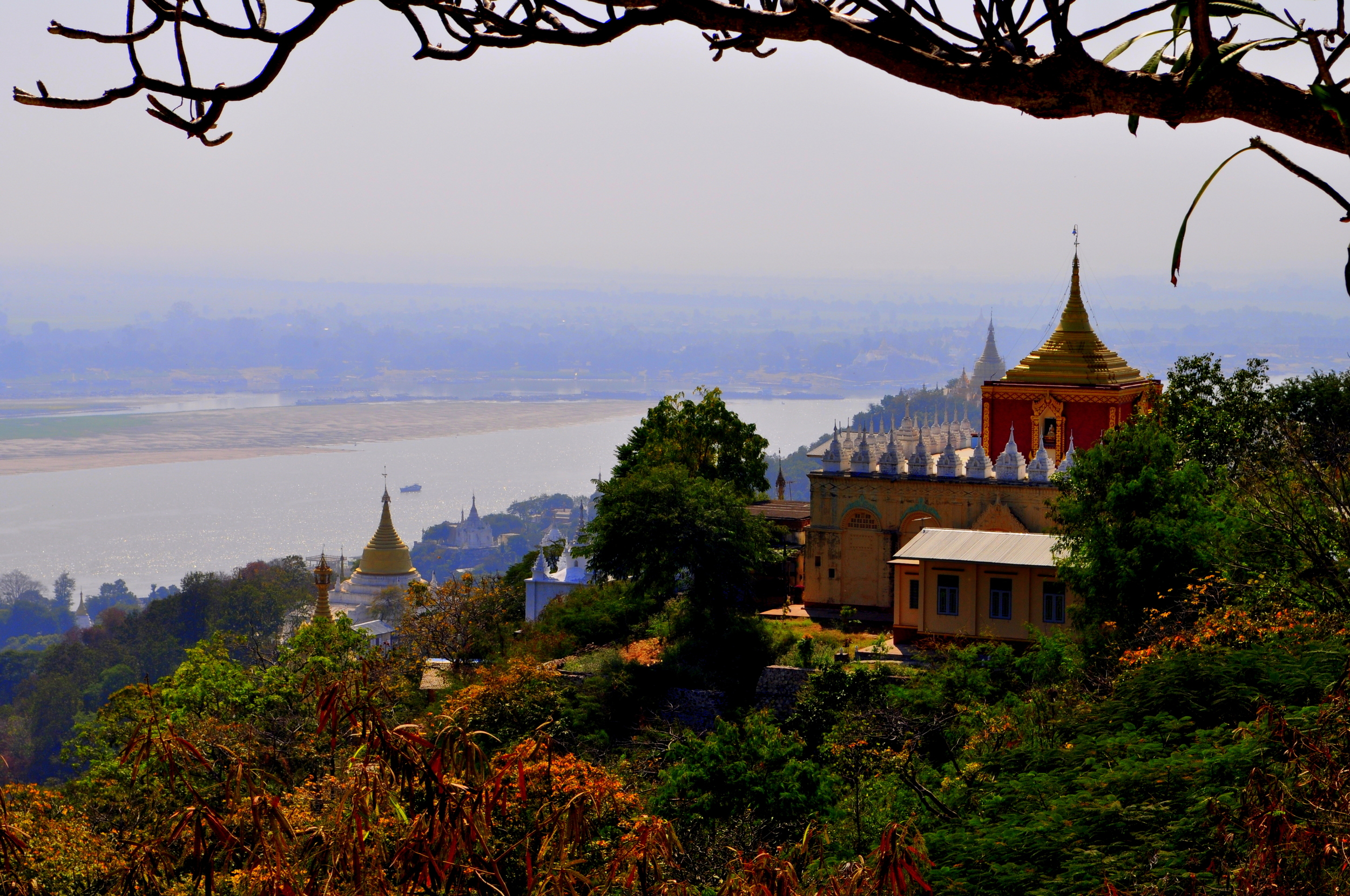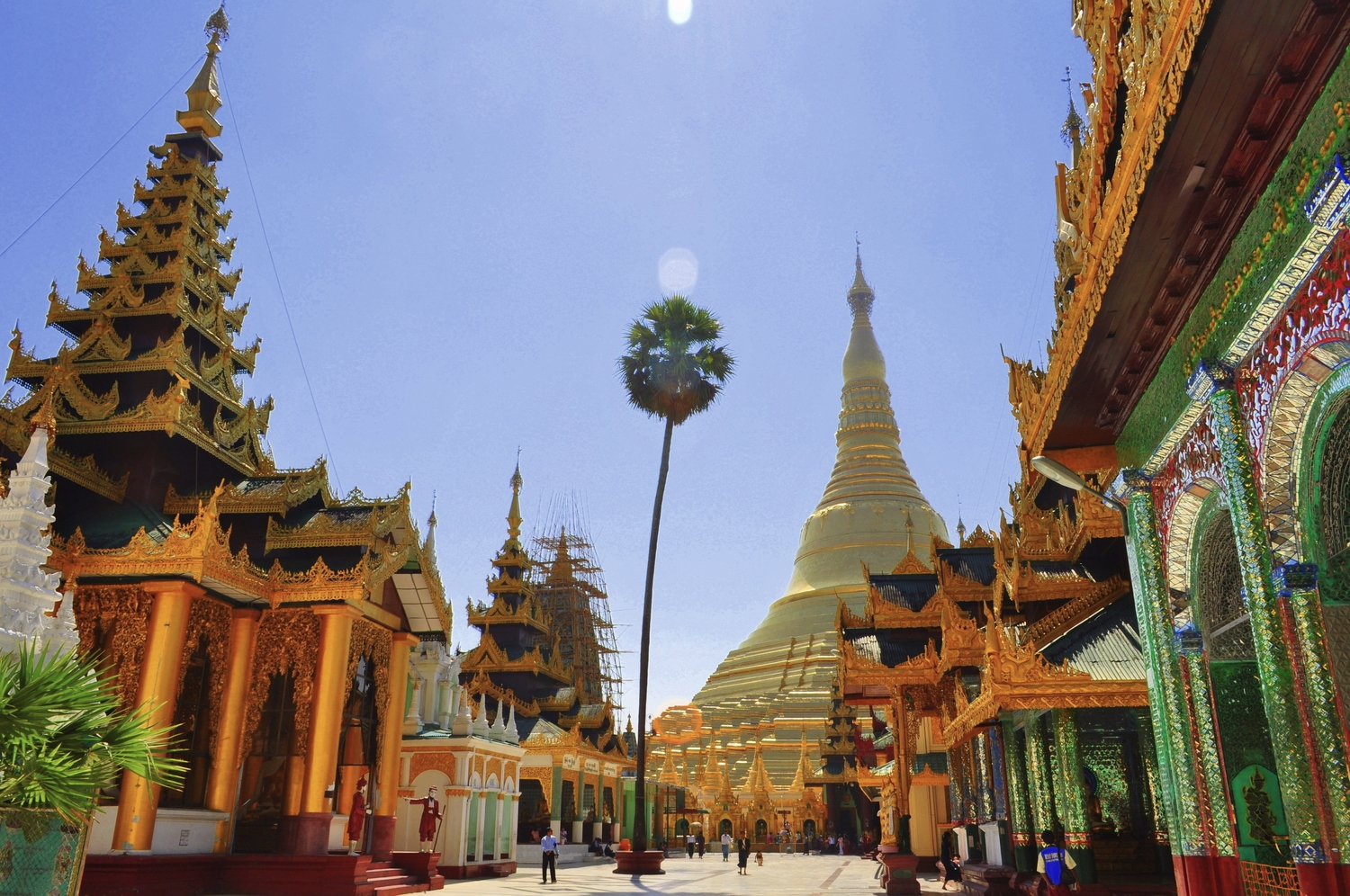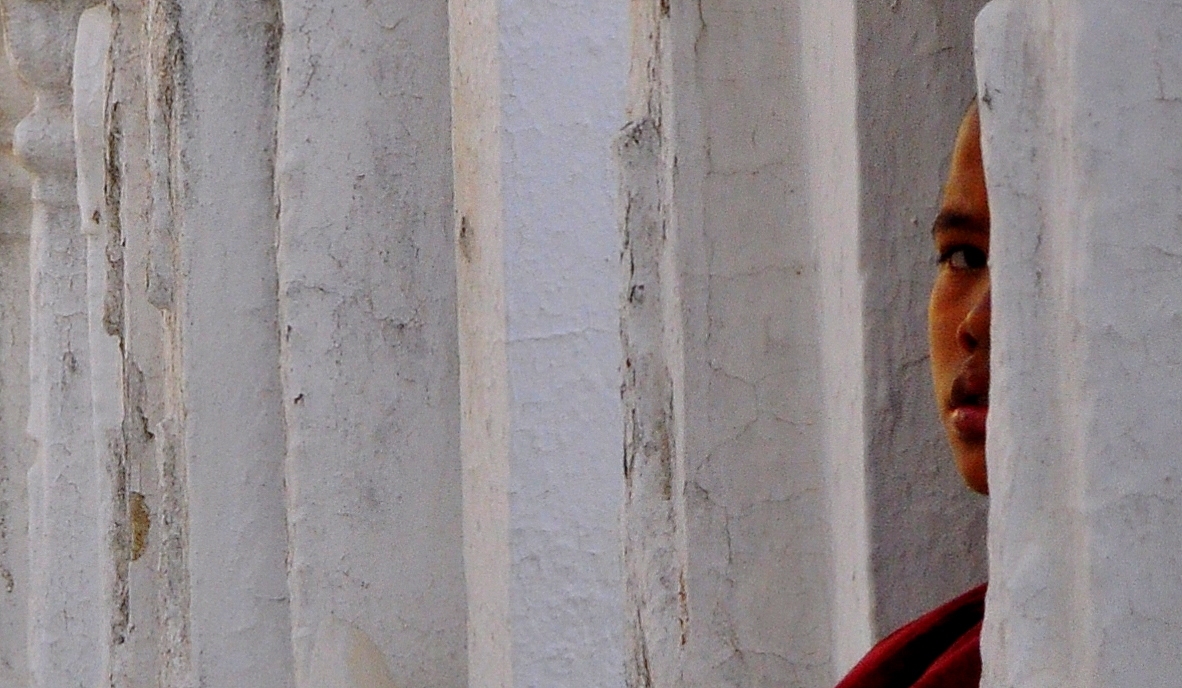 The Peeking Monk of Mandalay
At the Kuthodaw Pagoda, home of the world's biggest book.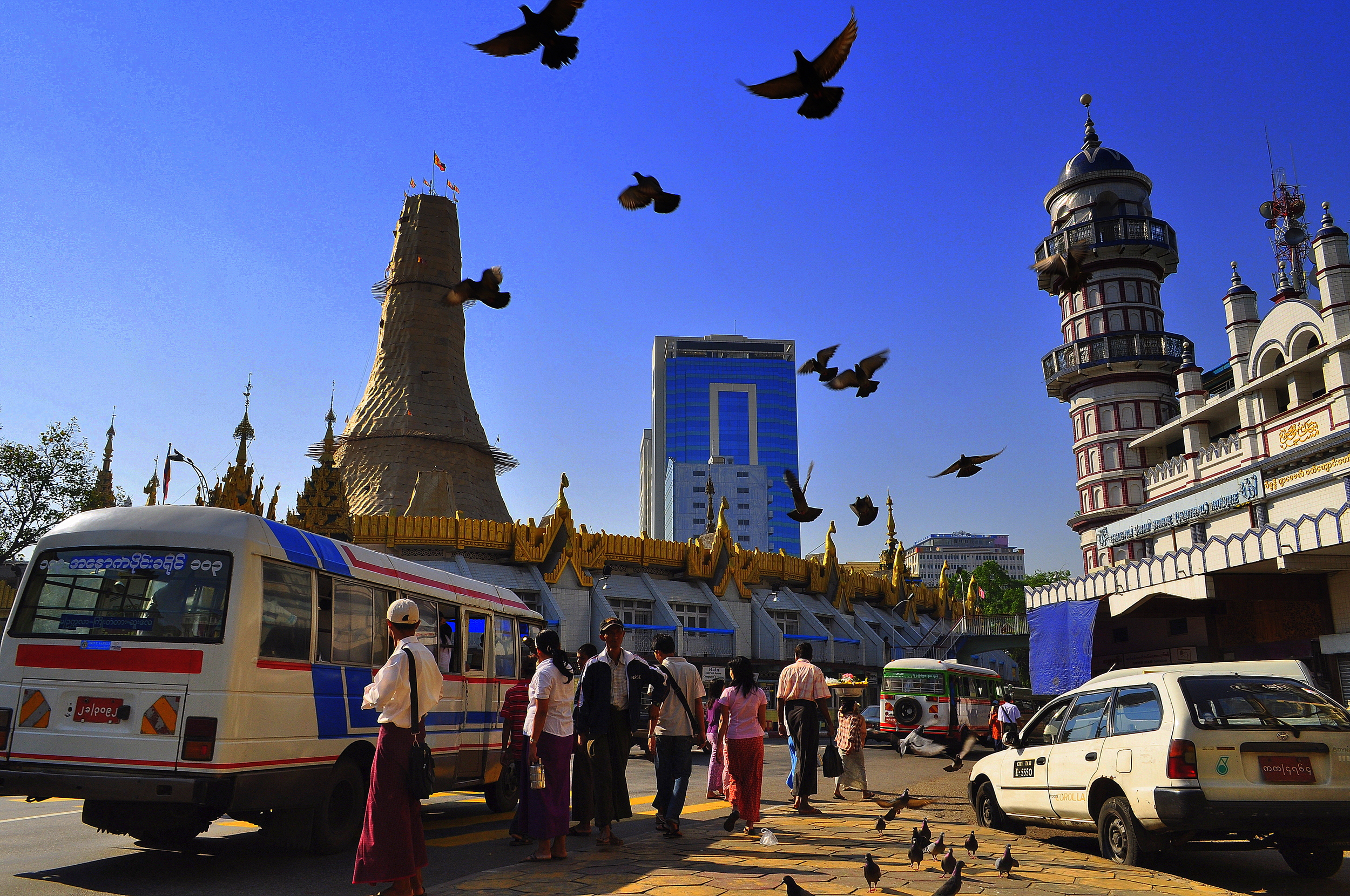 Sule Paya
Sule Paya was one of the main gathering areas and a rallying point during the Saffron Revolution of 2007 as well as during the 8888 uprising. Sule Paya was built around 2500 years ago around the time of Buddha.
Sunset by the Mandalay Palace

The ancient city of Bagan
Despite the fact that many of its temples have been looted and vandalised, Bagan is still a mystical wonder with remains of over 2200 temples and pagodas scattered in an area of 40 square miles. In its heyday (around 11th-13th centuries), the Kingdom of Pagan (as it was formerly known) had over 10,000 Buddhist monasteries, temples and pagodas.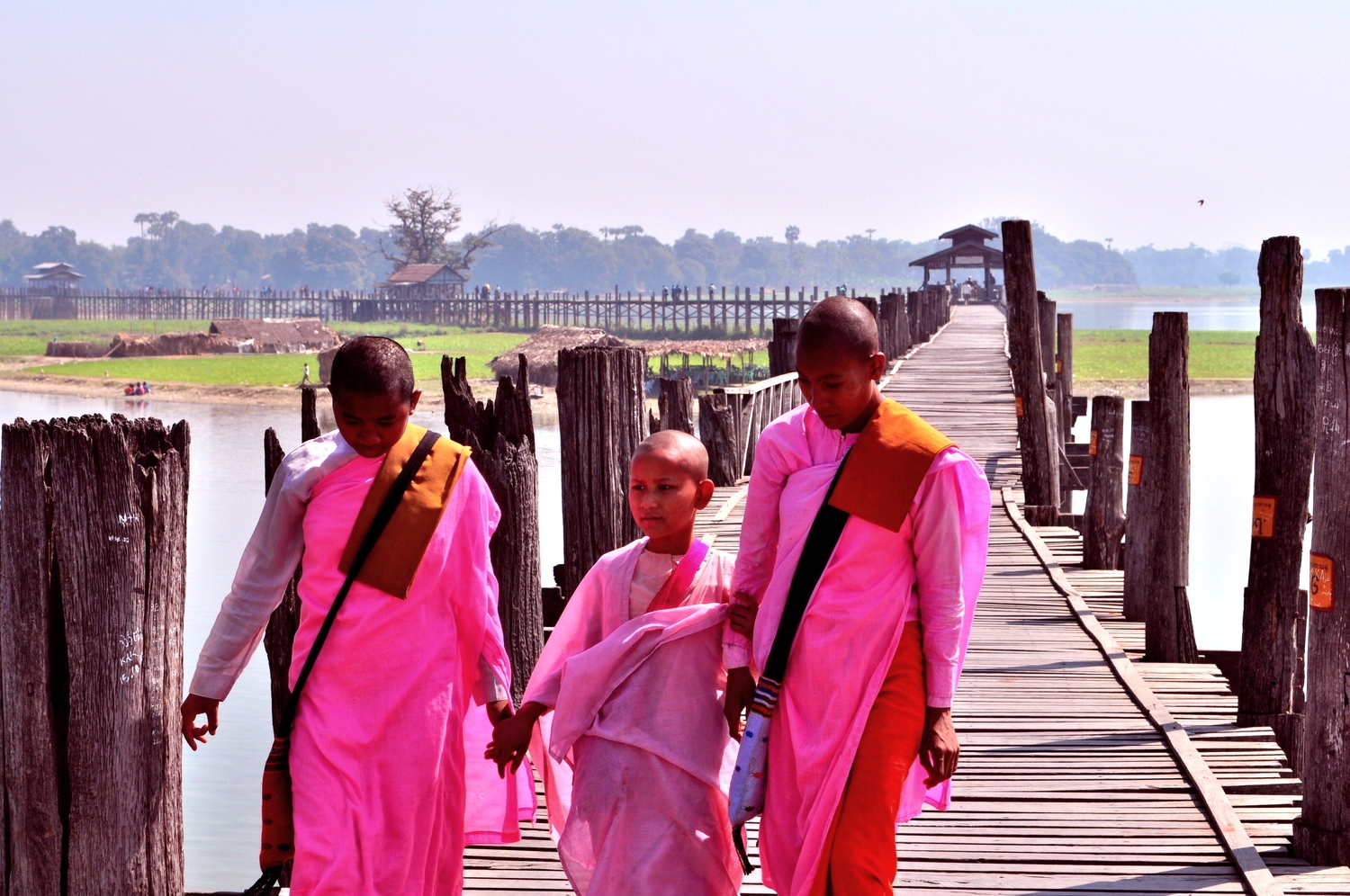 Amarapura
The world's longest teak bridge.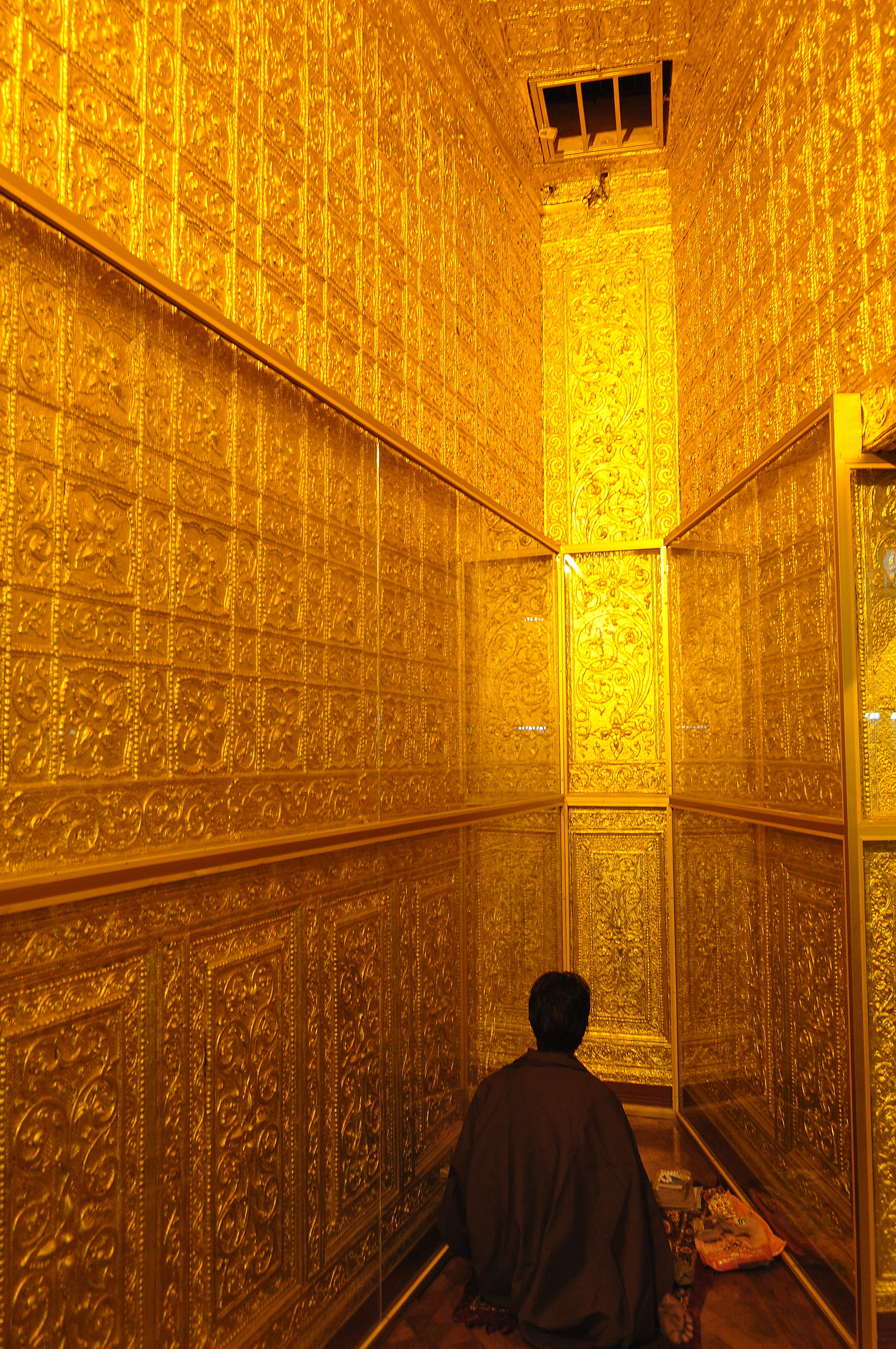 Botataung Pagoda
The home of Buddha's sacred tooth and hair.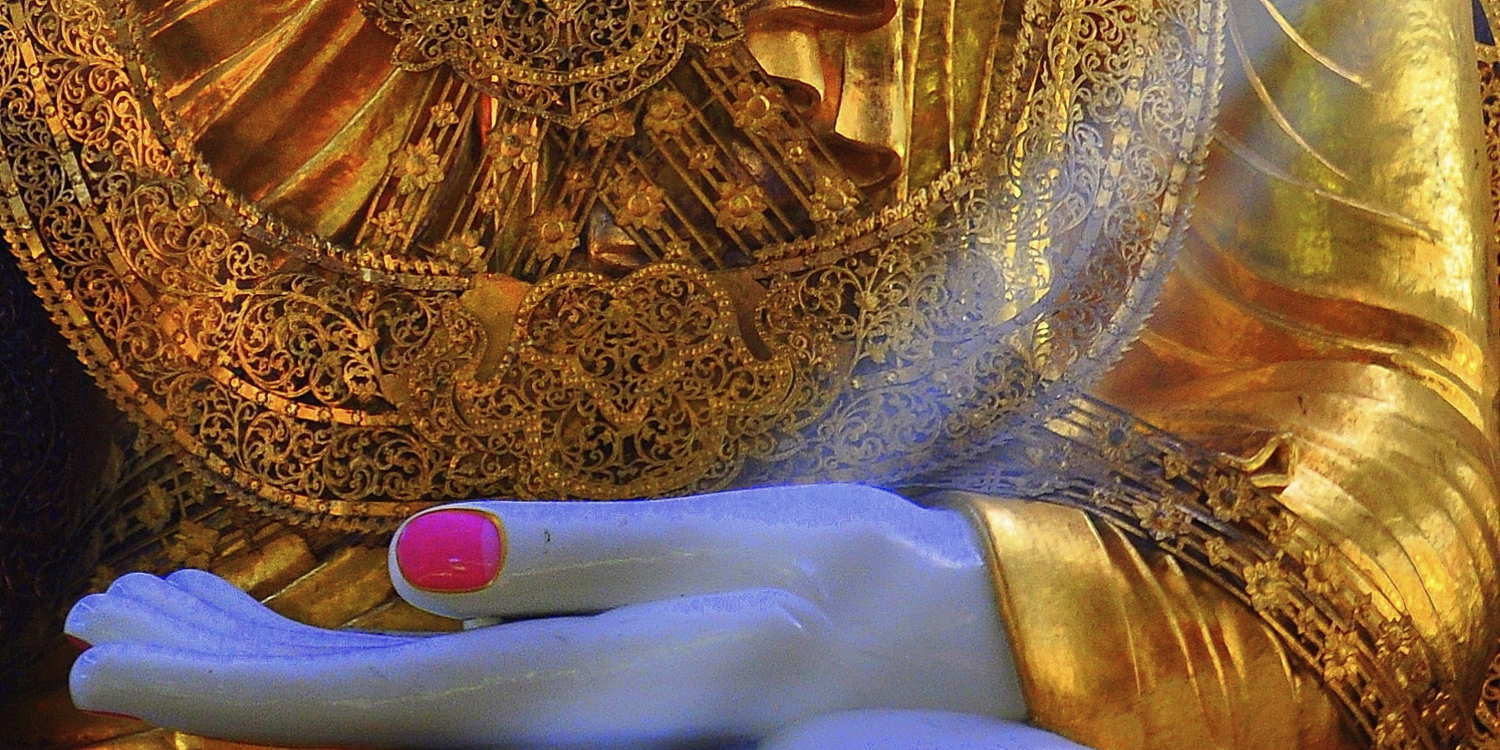 A moment of peace
Myanmar has a tortured past and present and has struggled with colonial rule, military oppression as well as ethnic and religious strife.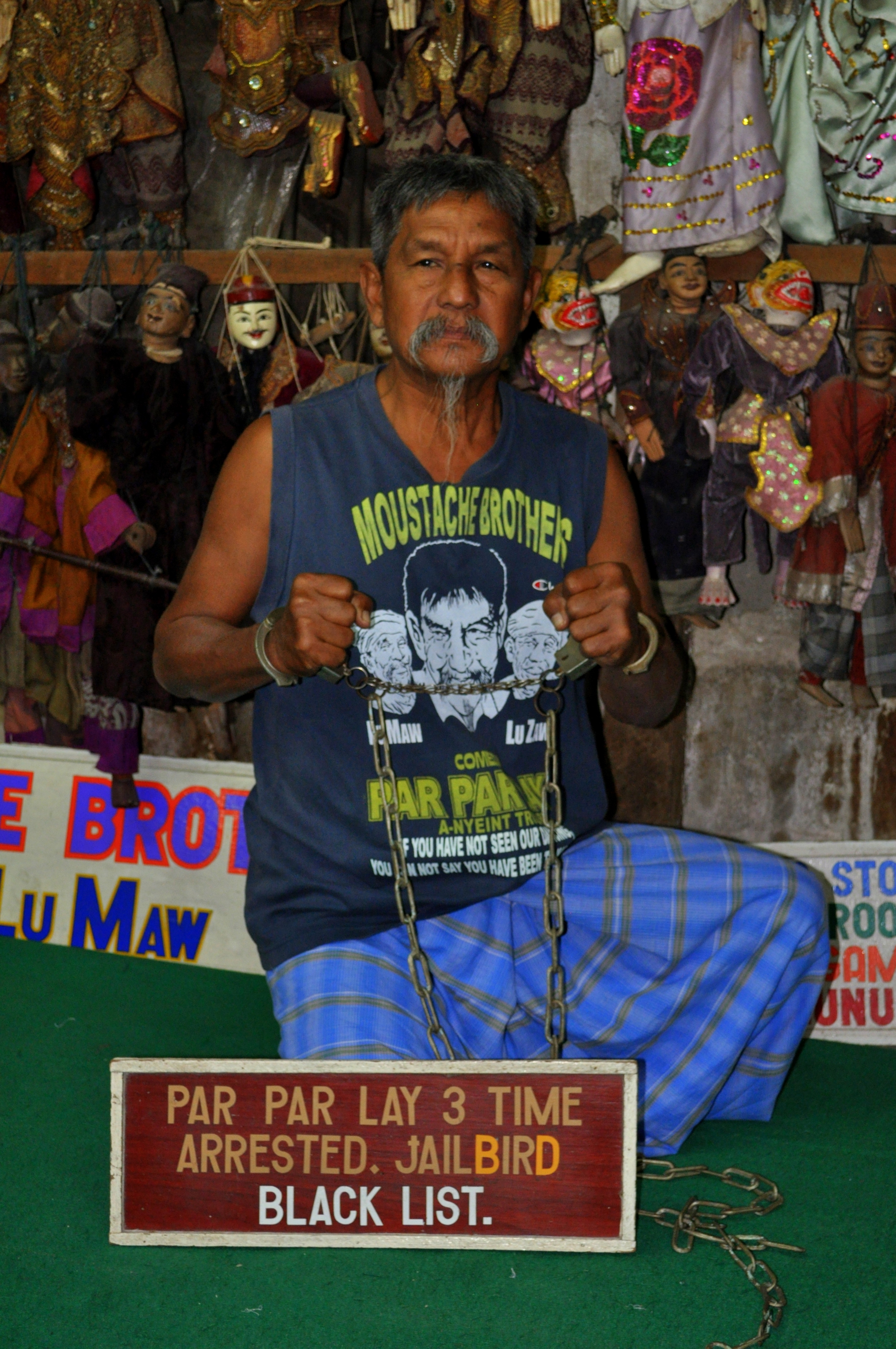 RIP Par Par Lay
Along with Lu Maw and Lu Zaw, Par Par Lay heads the famous Moustache Brothers. Lu Zaw and Par Par Lay served nearly 6 years in a labour camp for performing at Aung San Suu Kyi's house and criticising the military junta. They were released but continued but only allowed to perform at home and only for foreigners.
Par Par Lay passed away August 2, 2013.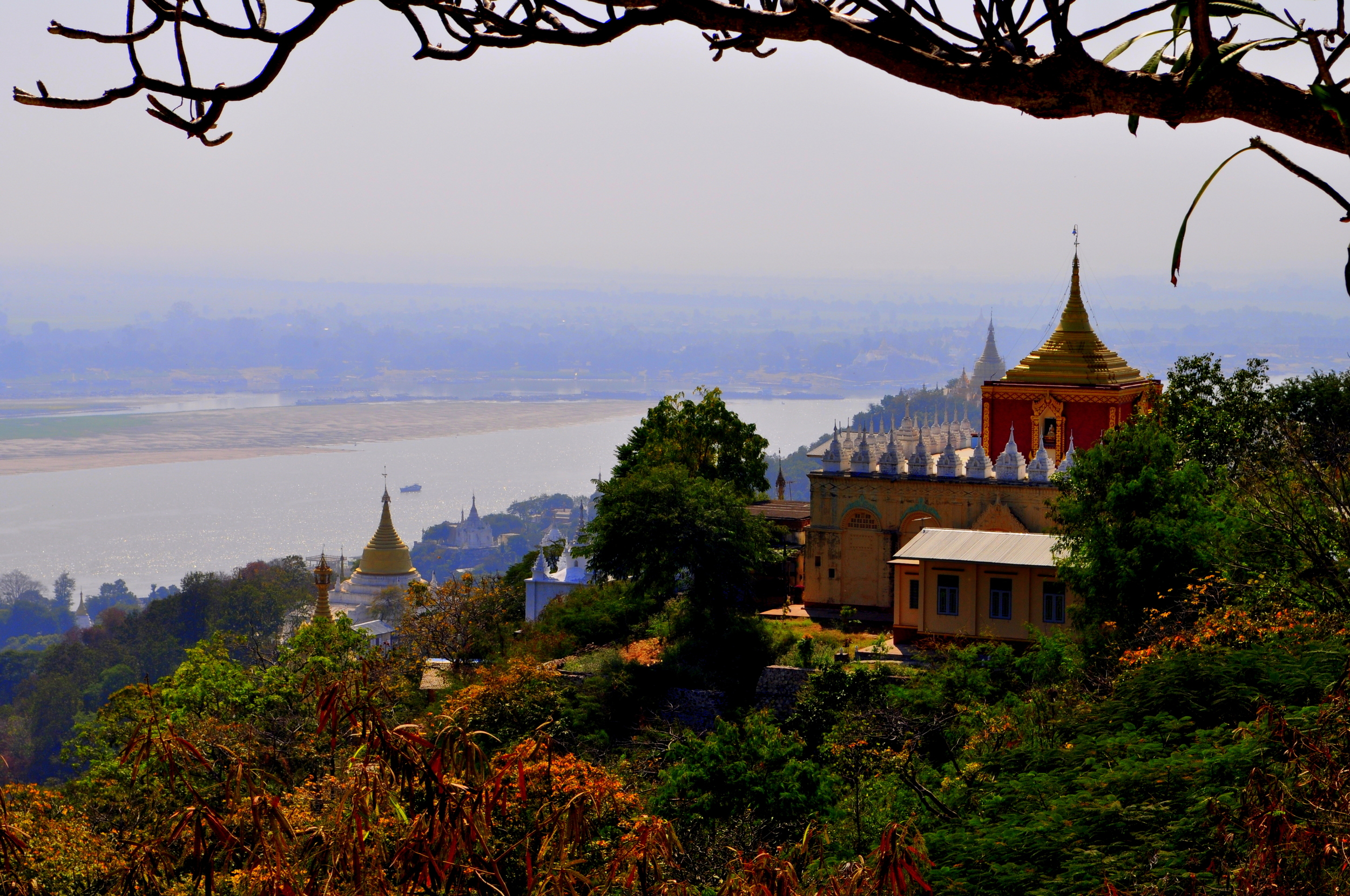 Sagaing
A view of the Irrawaddy River by Sagaing.
Around Burma
Yangon, Bagan, Mandalay, Sagaing in 2011.
A Moustache Brothers Message
We had a nice afternoon swapping stories and jokes with the world-famous Burmese pro-democracy activists and comedians "The Moustache Brothers" of Mandalay.
Fast forward to 2014, I just hope that the people of Myanmar realise that peace and prosperity can only come with peaceful coexistence. The problem of the Rohingya cannot be swept under the rug far too long and it must be addressed square on with respect to human rights and common decency.