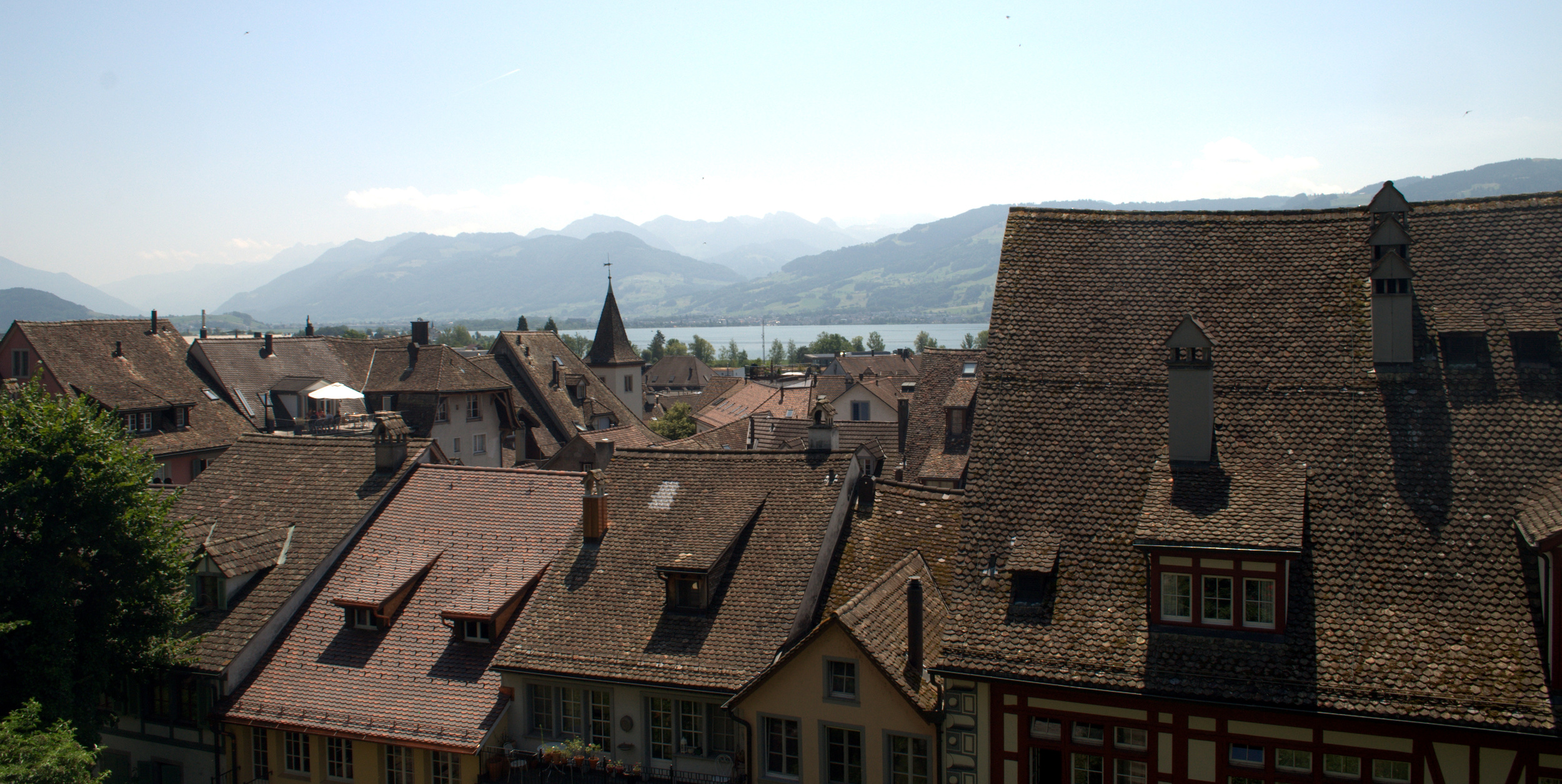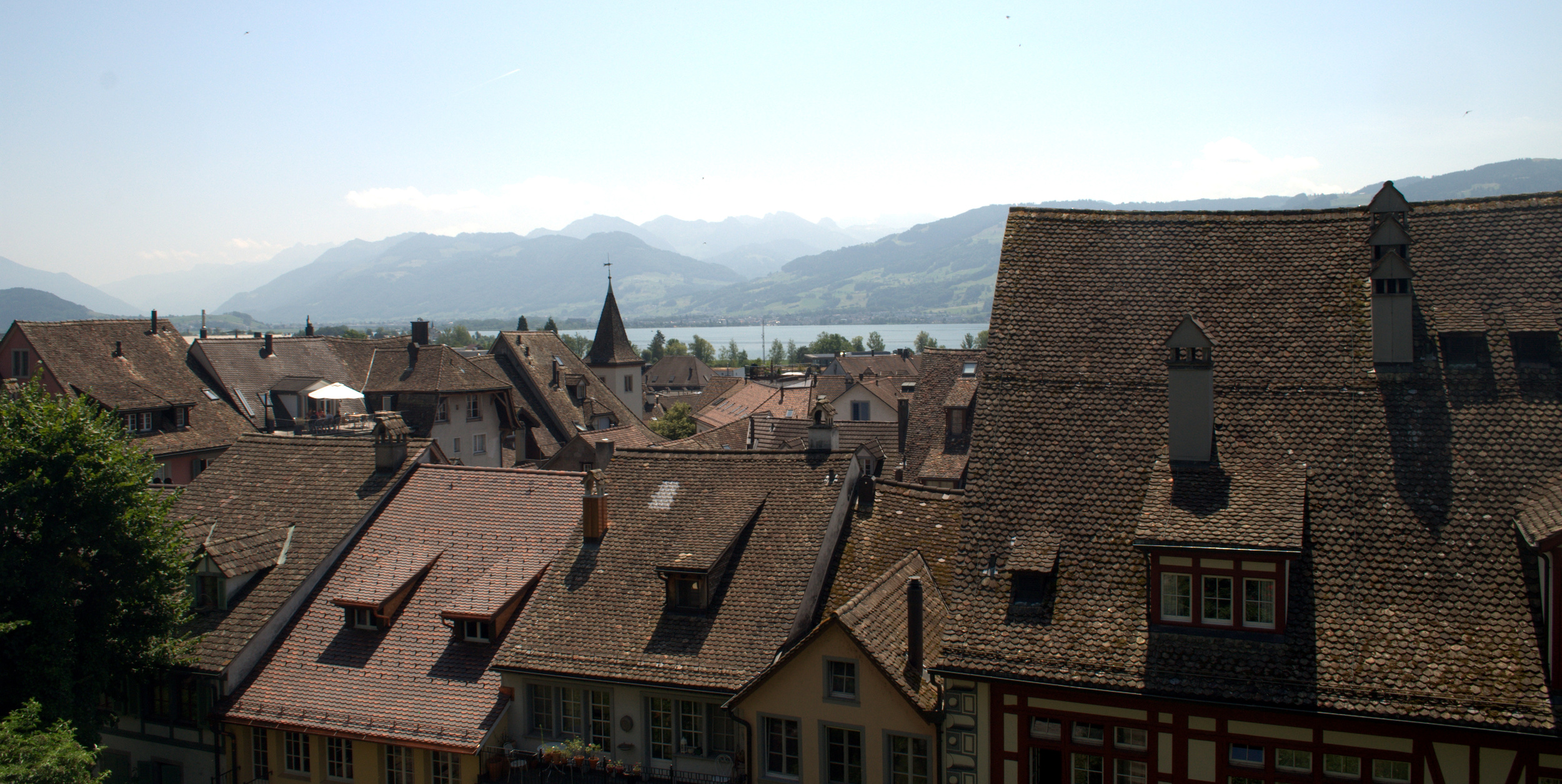 Rapperswil roofs
Rapperswil is a town on the banks of Lake Zurich with a lot of charm.
The Fraumünster church
The stained glass windows in the choir are by Marc Chagall. Sadly, no photos are allowed inside.
Heidiland
Eastern Switzerland is the home of the Heidi stories. You can see towering mountains and green pastures in every direction.