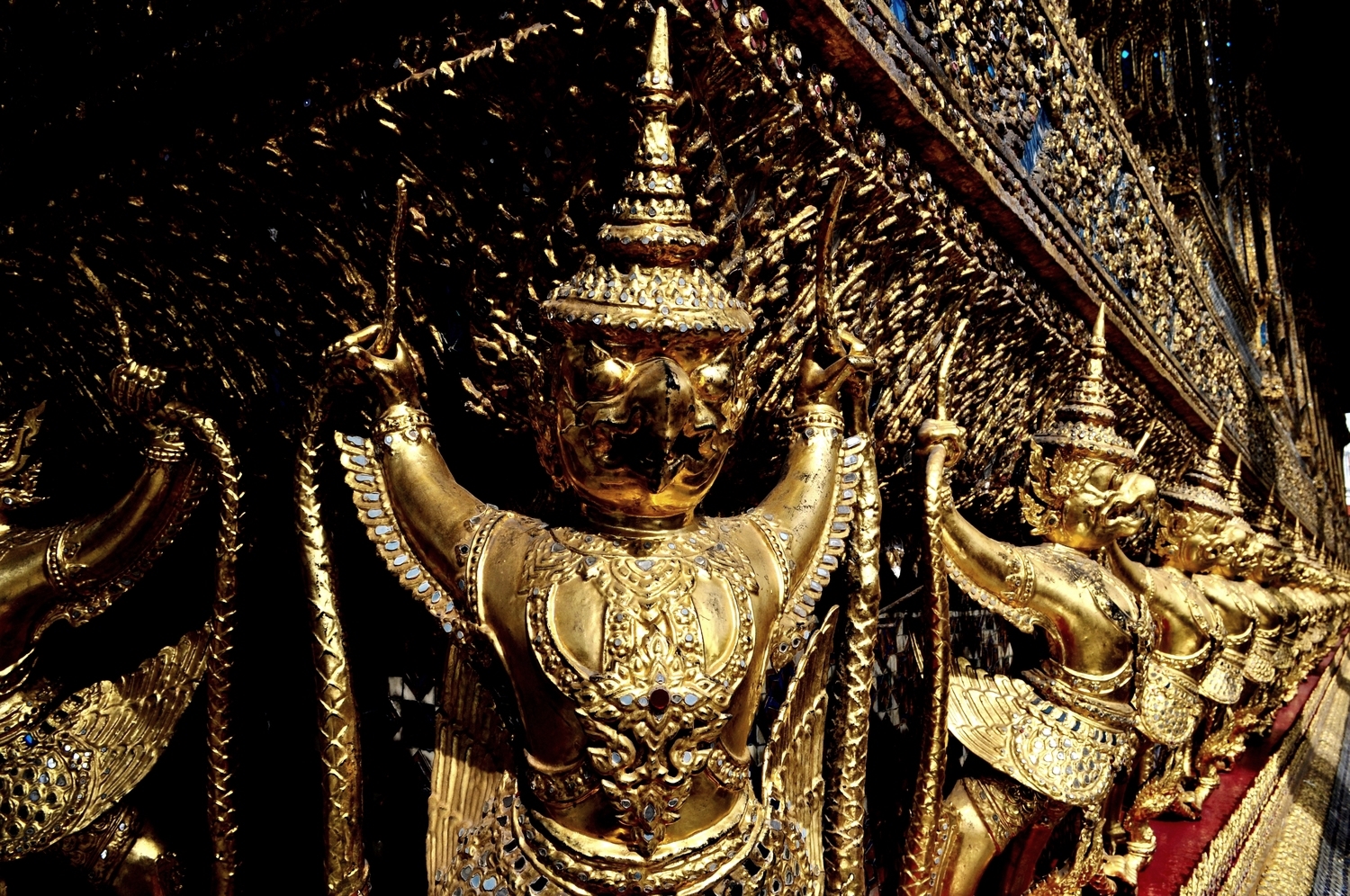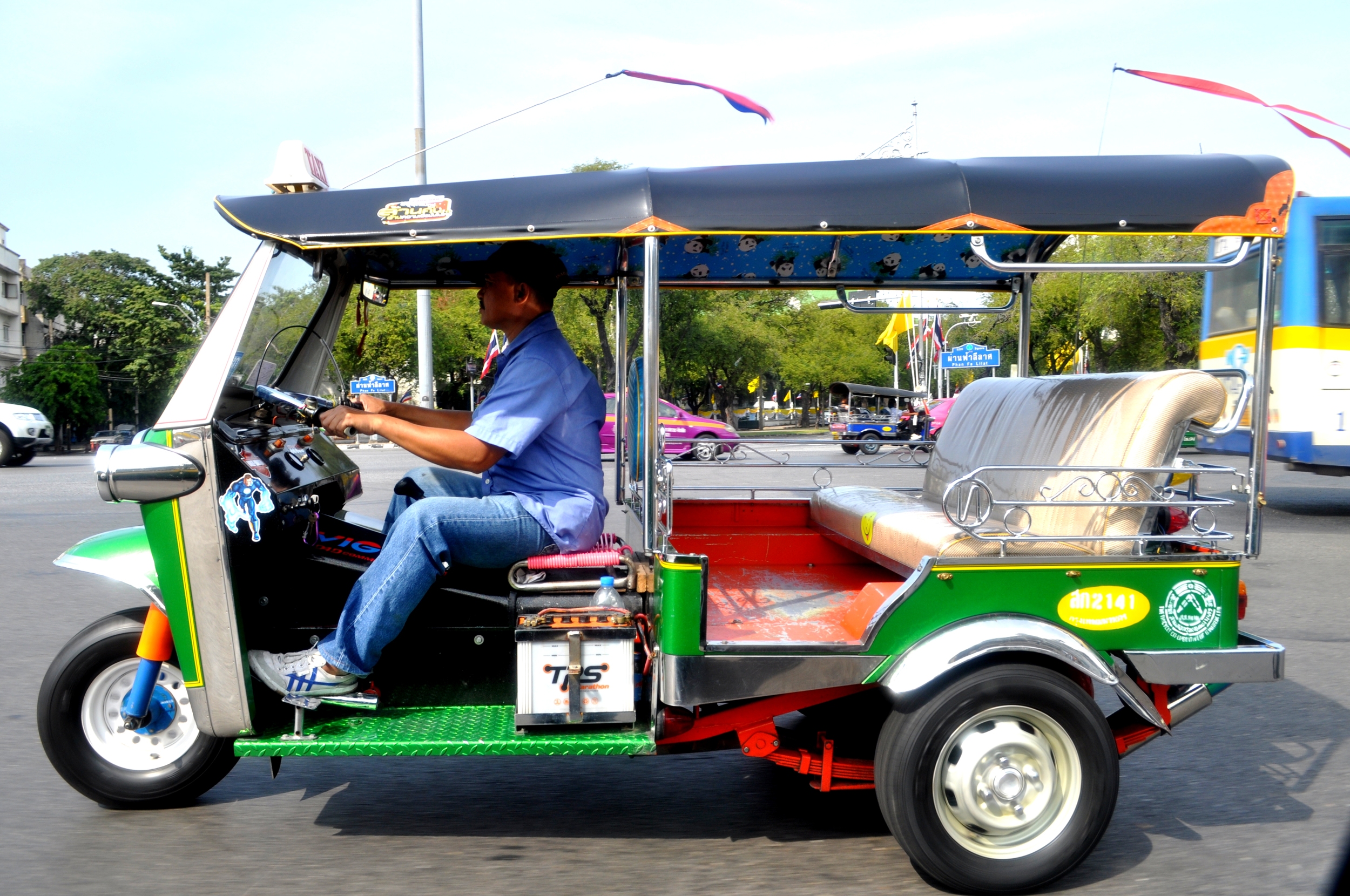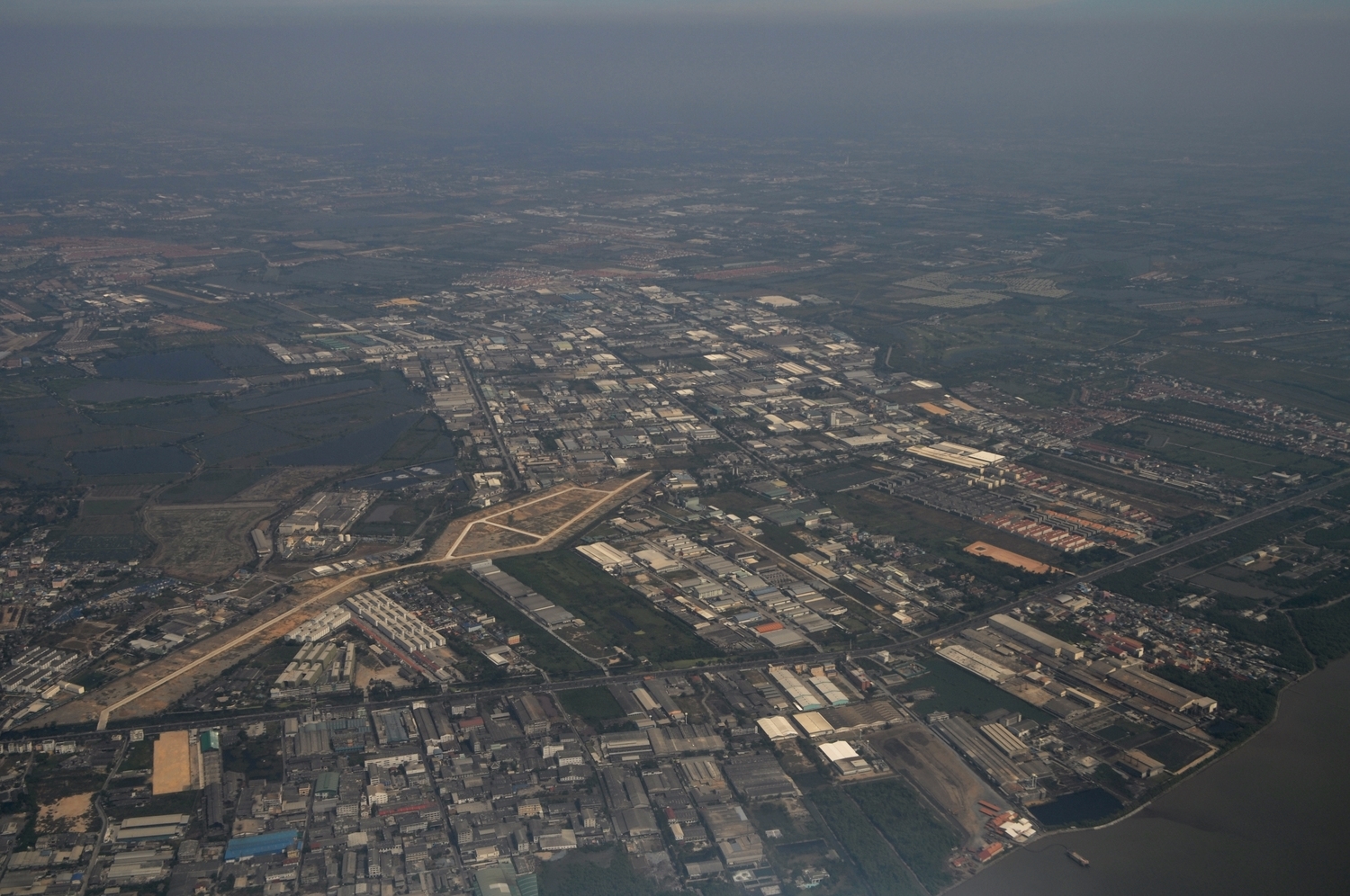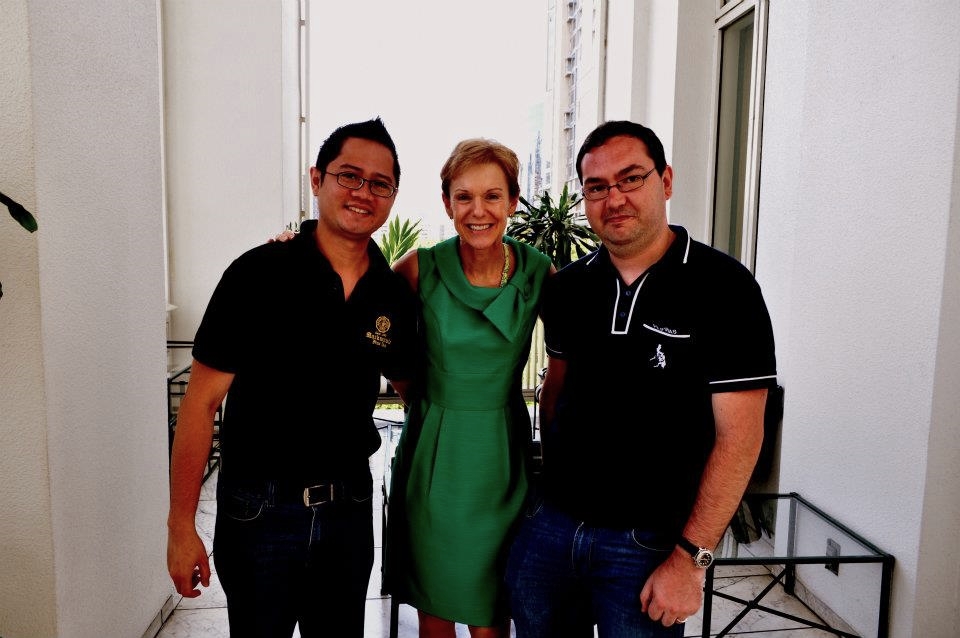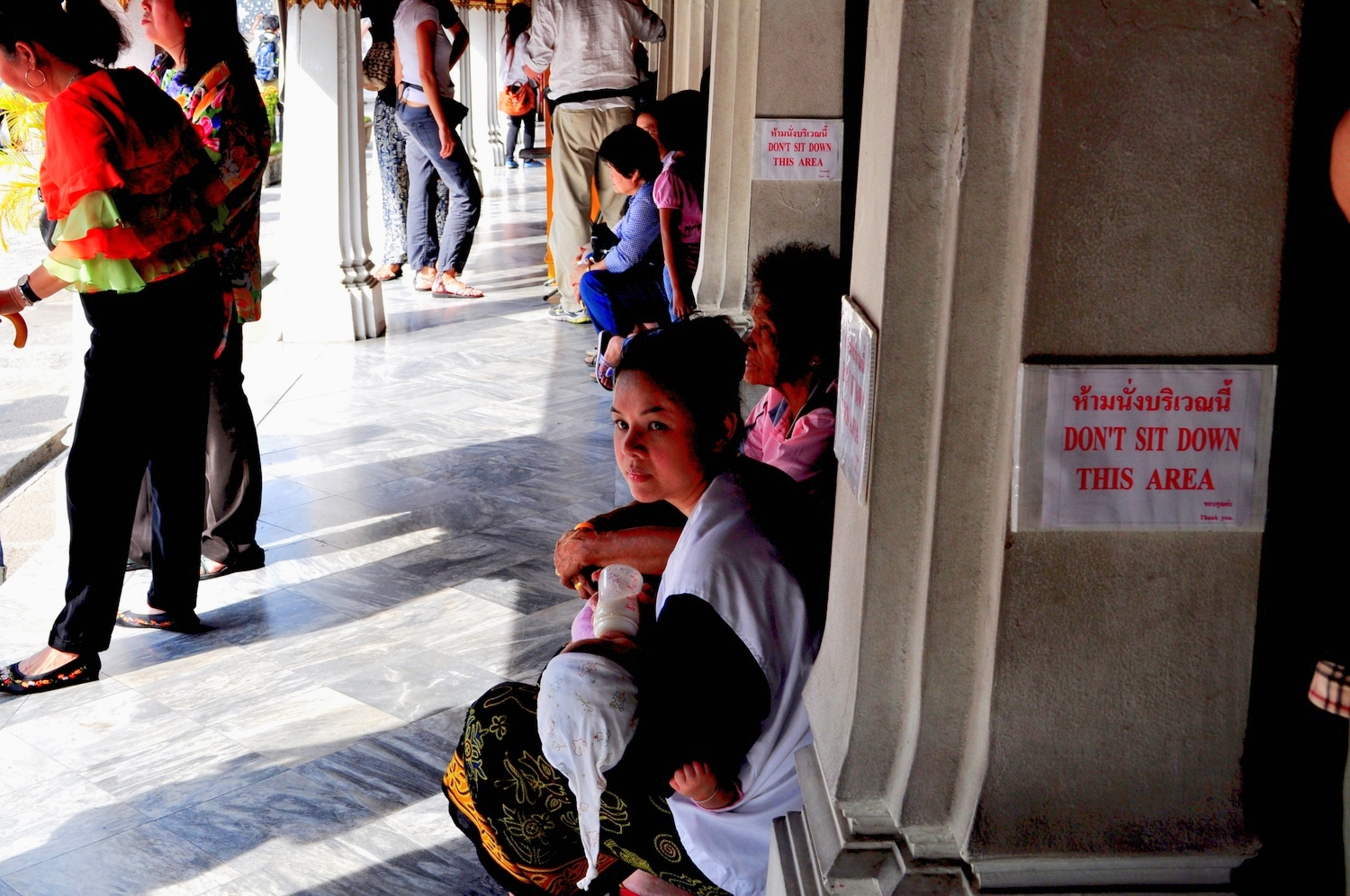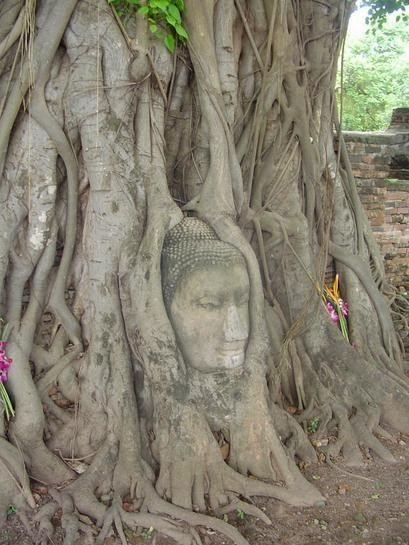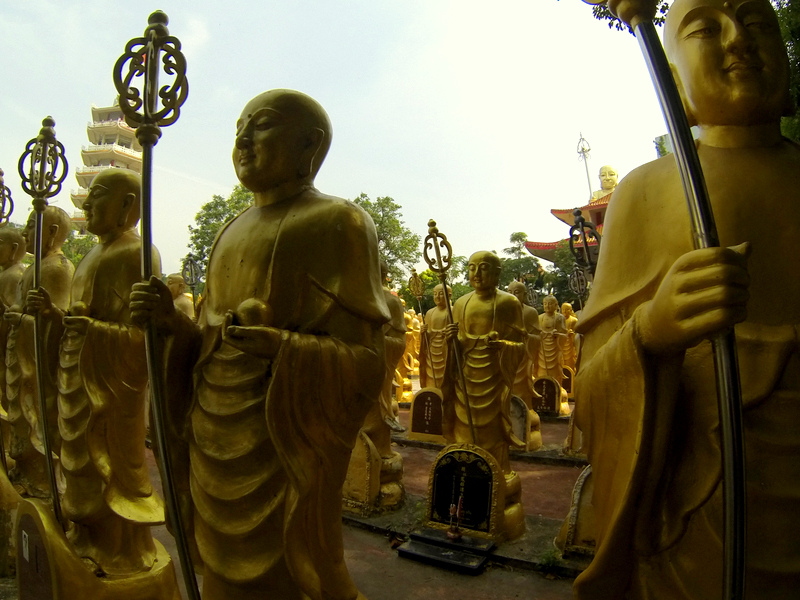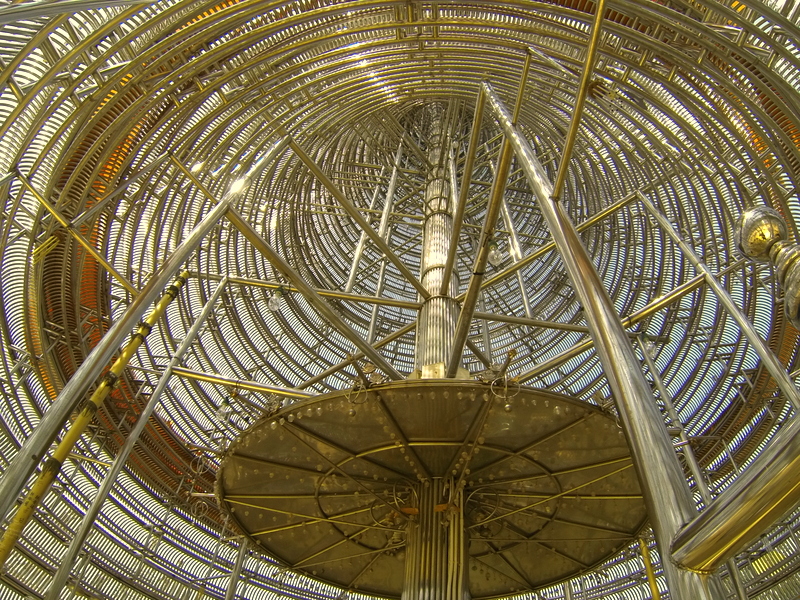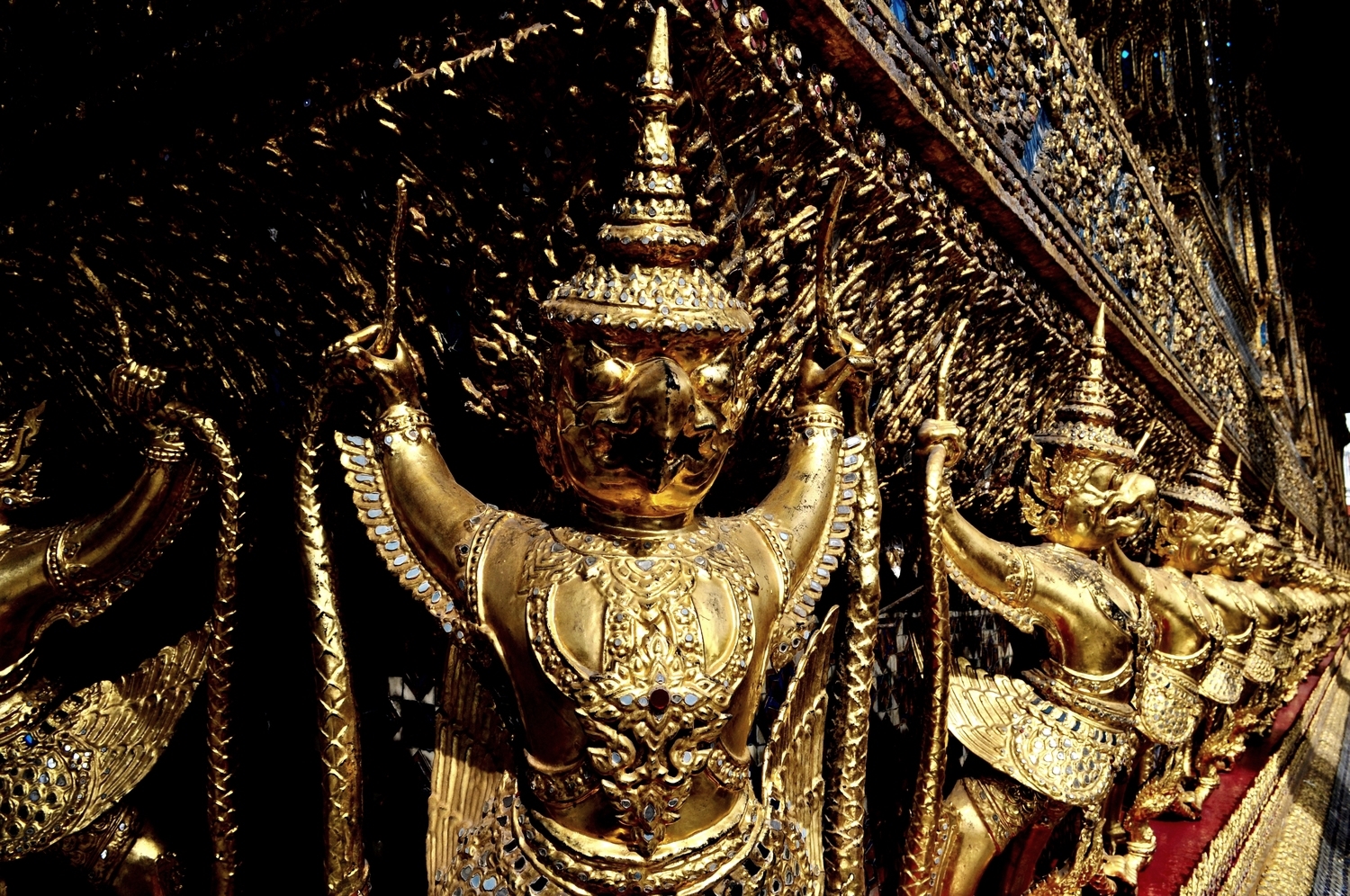 The Grand Palace พระบรมมหาราชวัง
It was stinking hot and coming from winter, I nearly passed out from the heat my first time in Bangkok.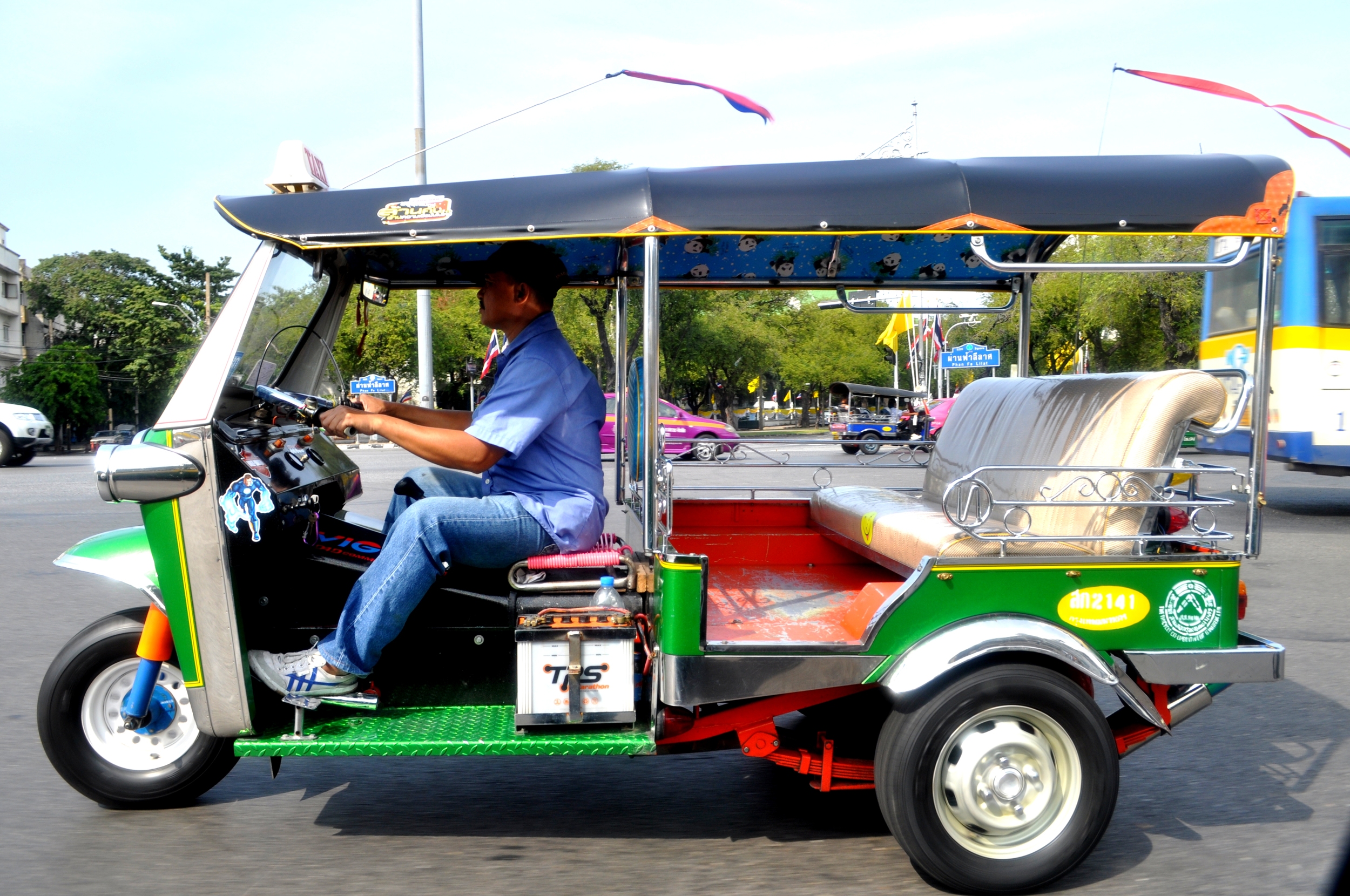 The Tuk-Tuk
Quintessential Thai mode of transport but can also be found in various forms in other Asian countries. Beware though, they are notorious for scams involving tourists.
The Hangover Skybar
Yep this was it. Had to do it. This is the world's open sky bar suspended on the 63rd floor of Lebua State Tower in Bangkok.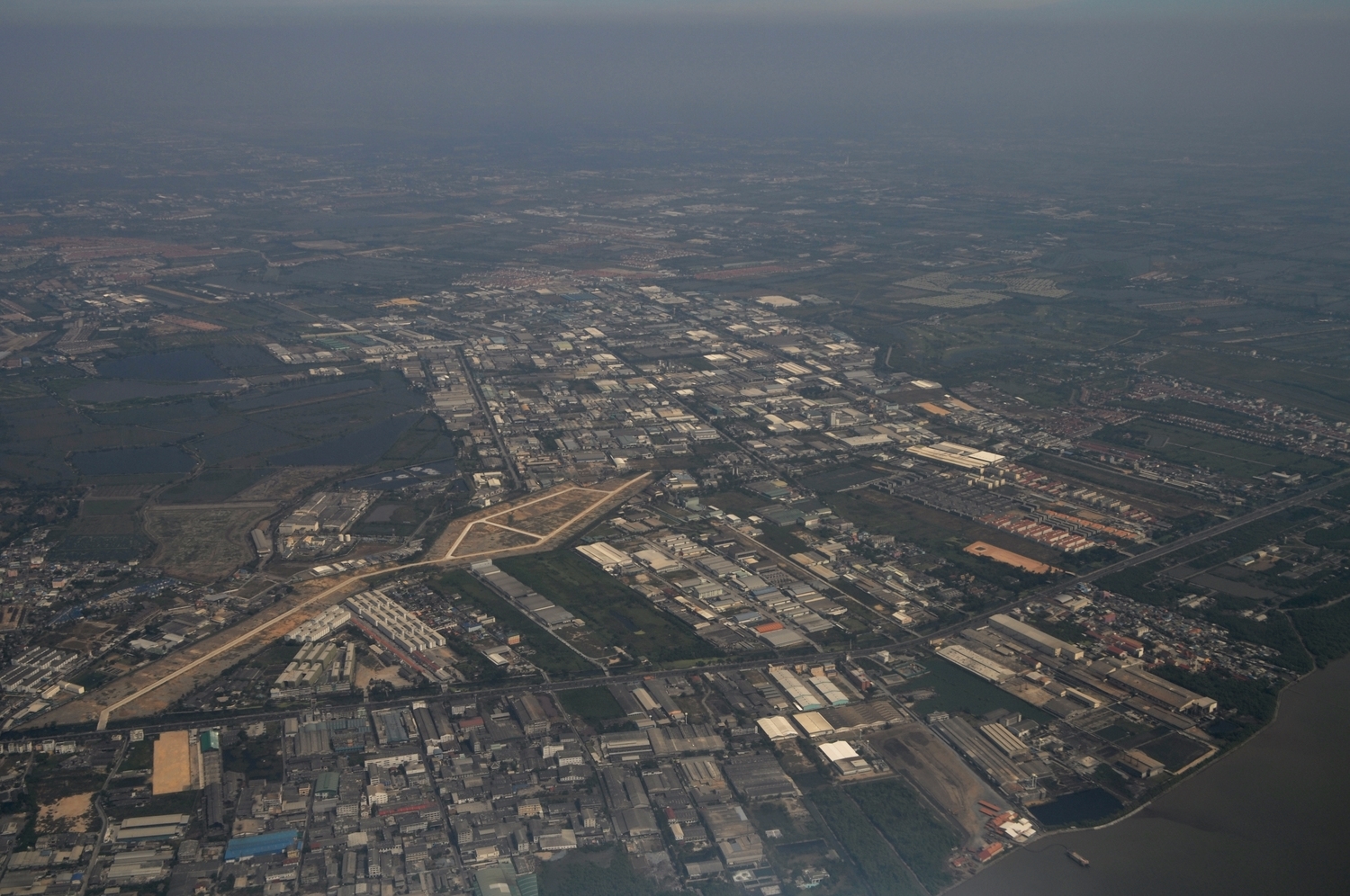 My first glimpse of Thailand
Flying into Thailand, I was so excited, I did not know what to expect. Years later, we'd be back many times in Bangkok, as well as in Krabi, Hat Yai and soon Chiang Mai.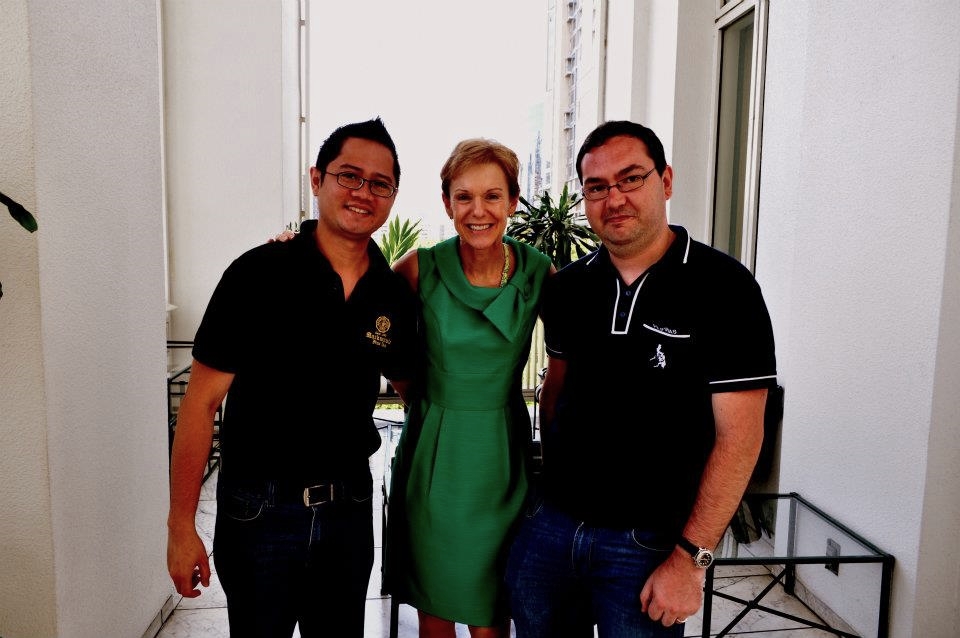 Dropping by the US Embassy
On our way back from Bhutan, we stopped over at the US Embassy in Bangkok and saw former US Ambassador to the Philippines, Kristie Kenney who was the US Ambassador to Thailand during that time.
Bangkok Skyline
A view from my hotel room.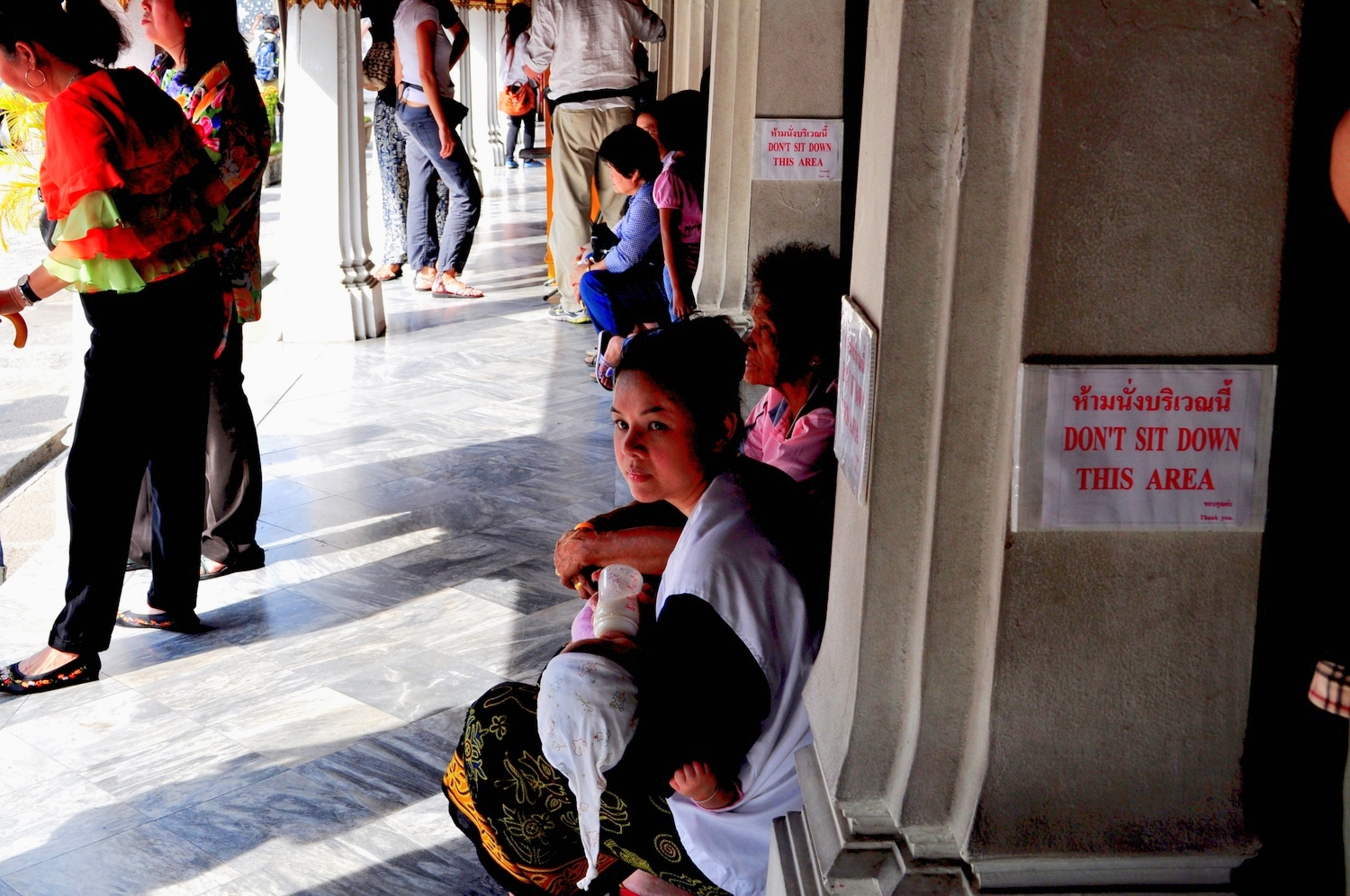 People are People
We really have something in common.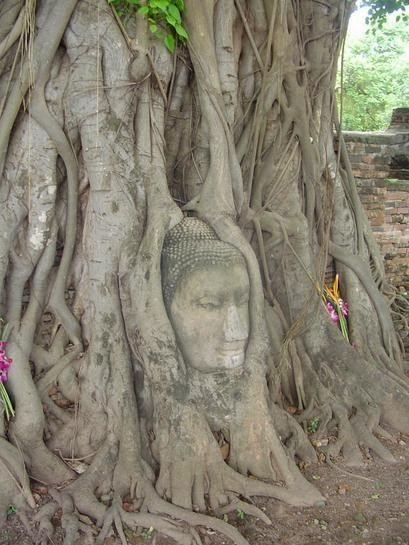 Buddha head
At Wat Phra Mahthat in Ayutthaya, you can see a Buddha head in a tree among the ruins of many temples. Tourists are encouraged to ride elephants around the city, but please don't take part as elephants actually have very weak spines and suffer painful back injuries as a result of this practice.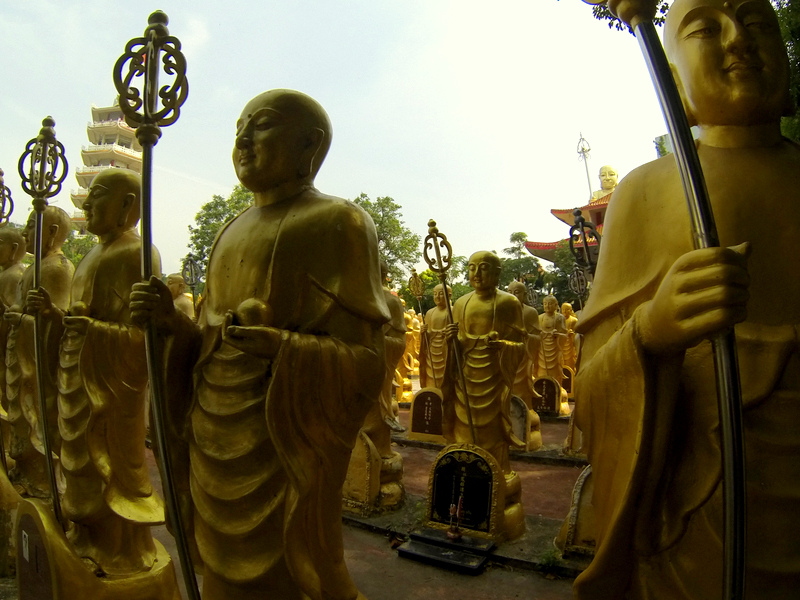 Wat Thaawon, Hat Yai
This temple has recently changed its name to Mahapanya Vidayalai as it is now a Buddhist university. It's great for photos with rows of monk statues which contain the ashes of deceased people, a huge Buddha statue, and a 9 storey pagoda which you can climb.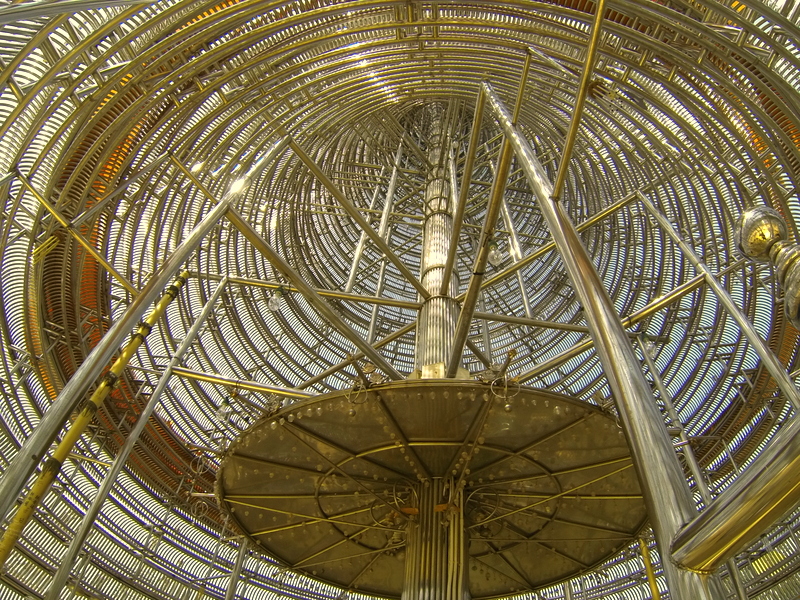 Prataat Jedi, Hat Yai
Also known as the Stainless Steel temple, this is actually one of my favourite temples in Thailand. I went there around lunch time and had the whole place to myself. It's on the edge of the city up in the mountains so it's quite quiet and peaceful. The temple is covered in wind chimes and has a circular design with numerous portholes and 2 spiral staircases.
Railay Beach
One of the top destinations around Krabi. You can get here by boat from Ao Nang.
Wat Chedi Luang Worawihan
Built in the 15th century, this is a temple in the historic centre of Chiang Mai.
The White Temple
Wat Rong Khun is a modern, privately owned, art exhibit in the style of a Buddhist temple in Chiang Rai.
The Golden Triangle
The notorious region where Thailand, Laos, and Myanmar meet along the Mekong River. This was a hub for illegal activities until recently.