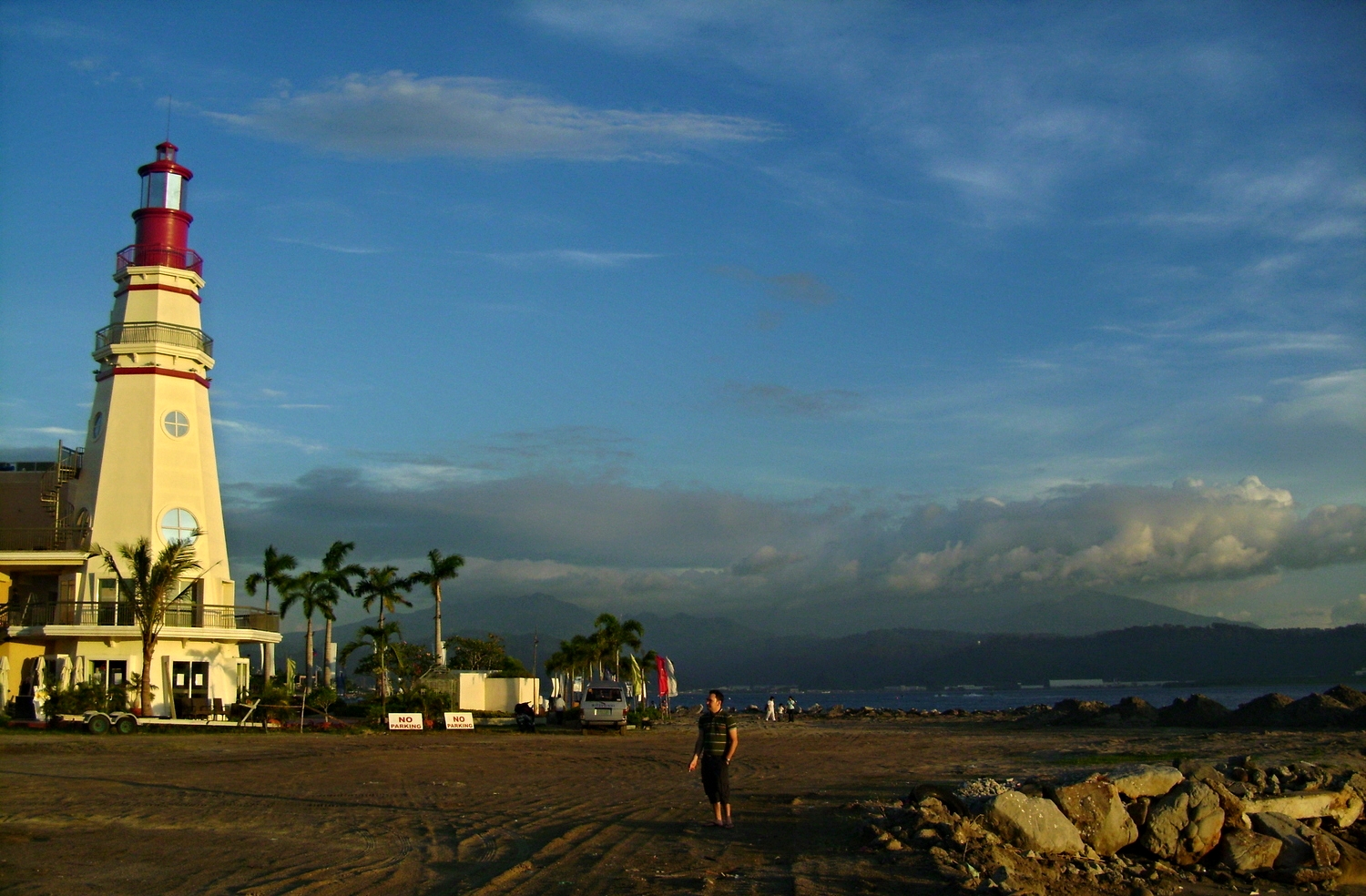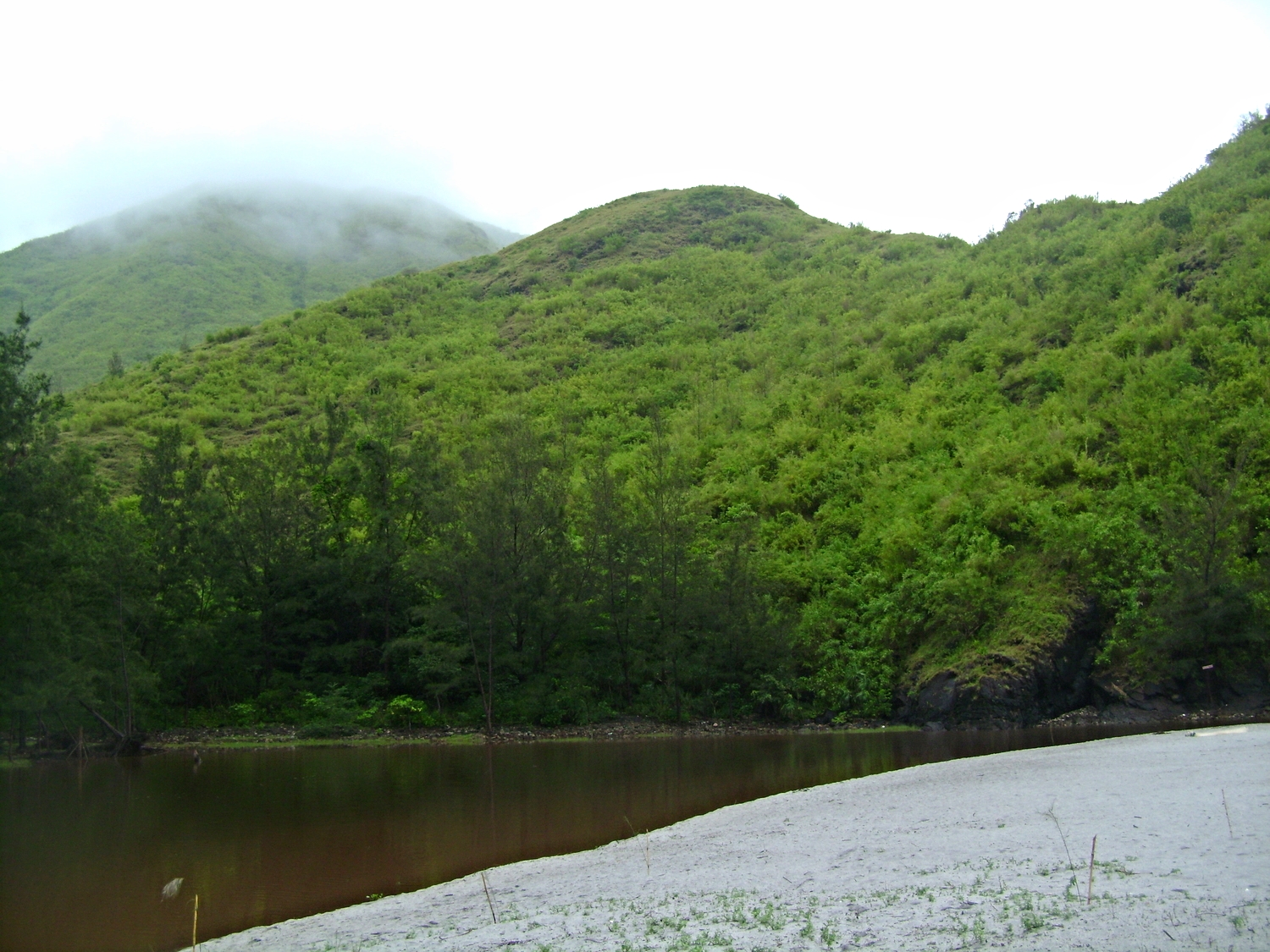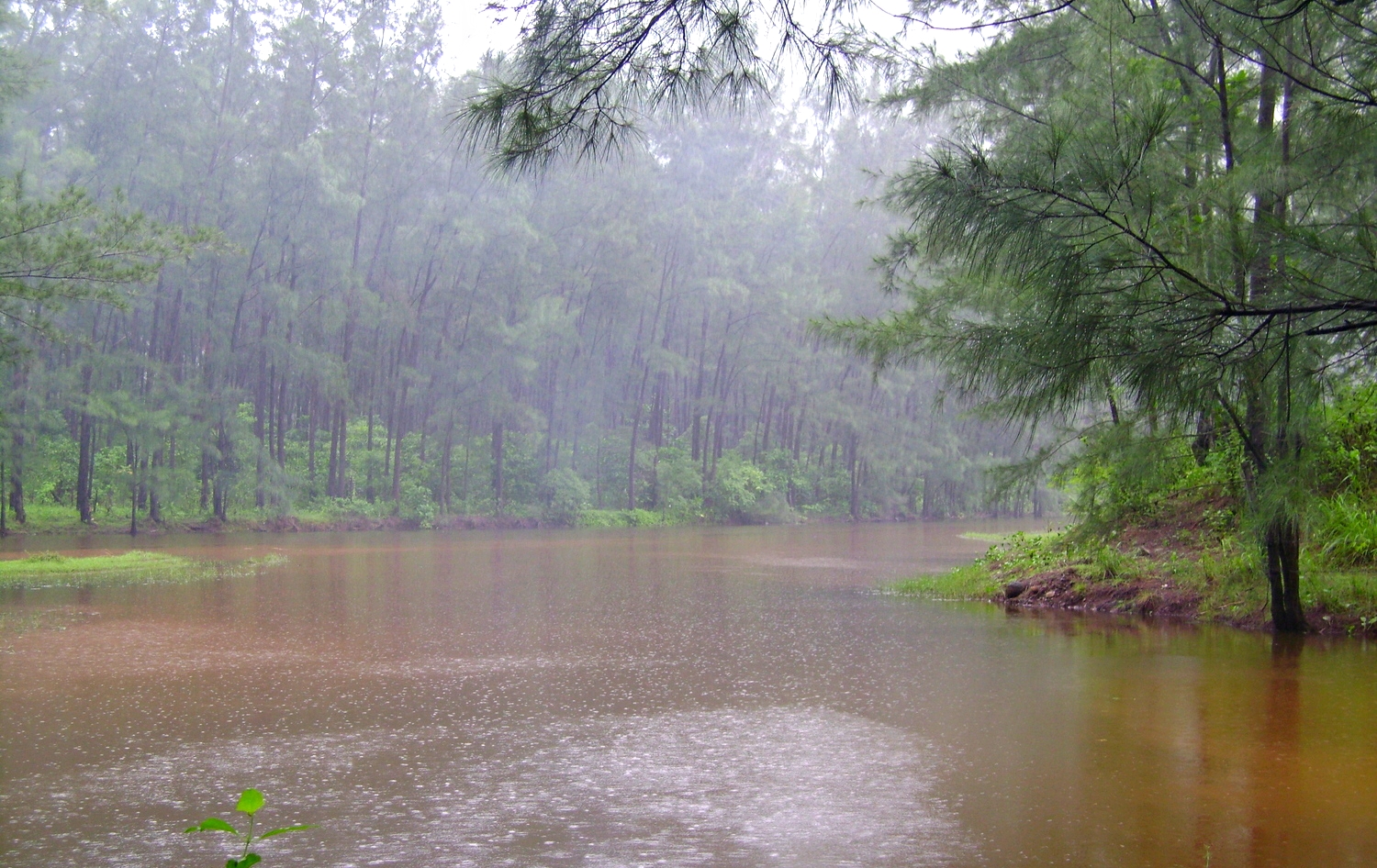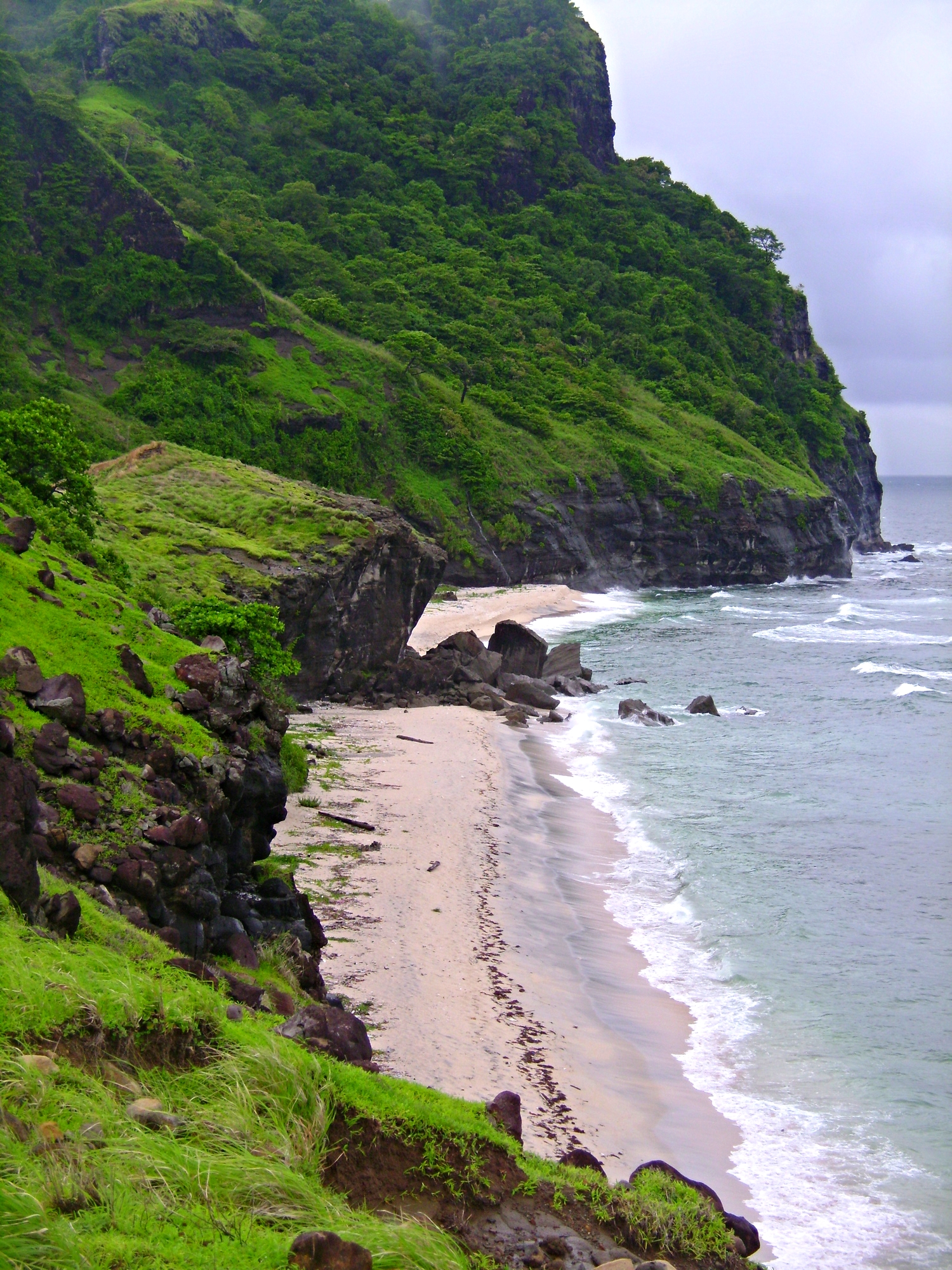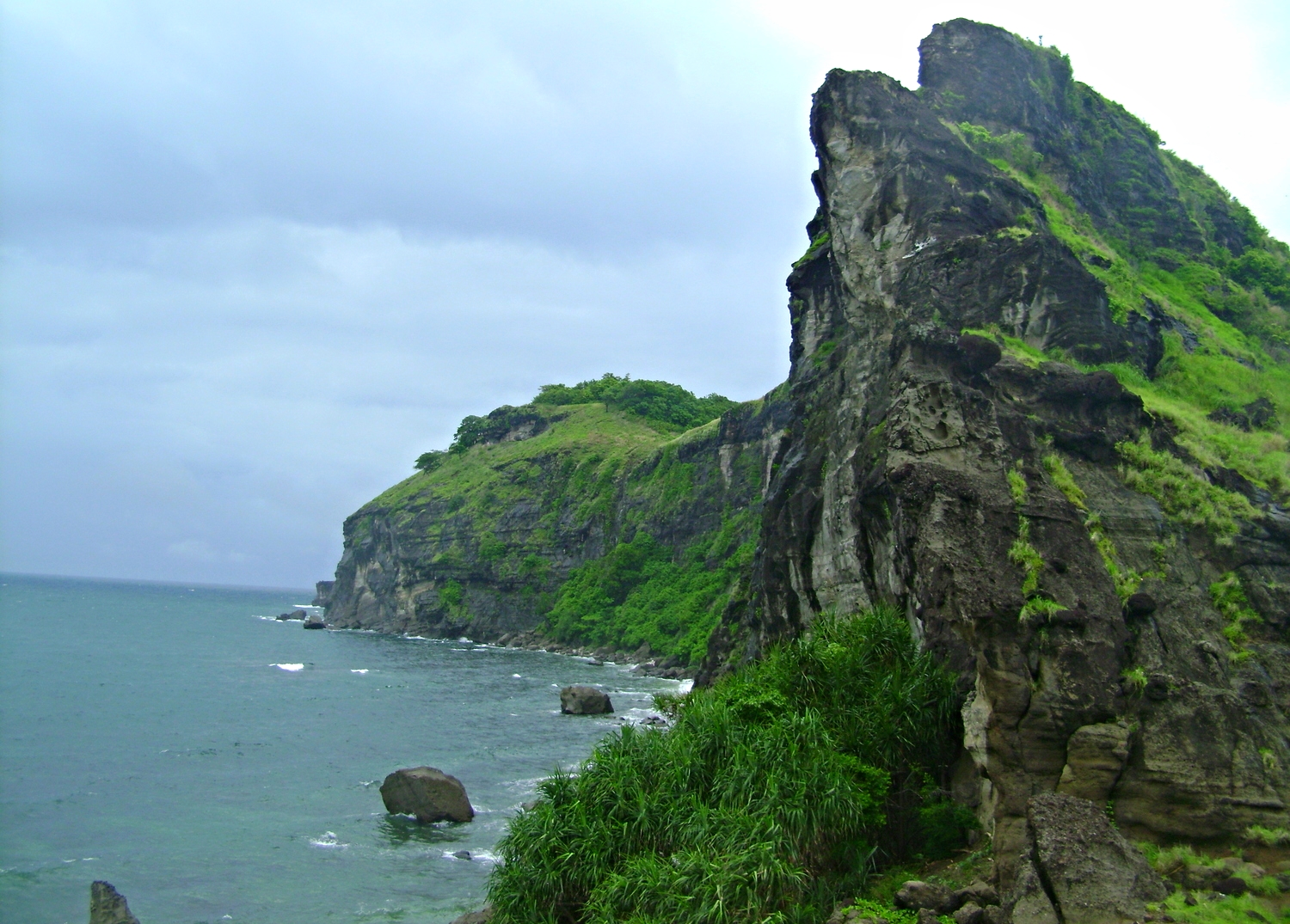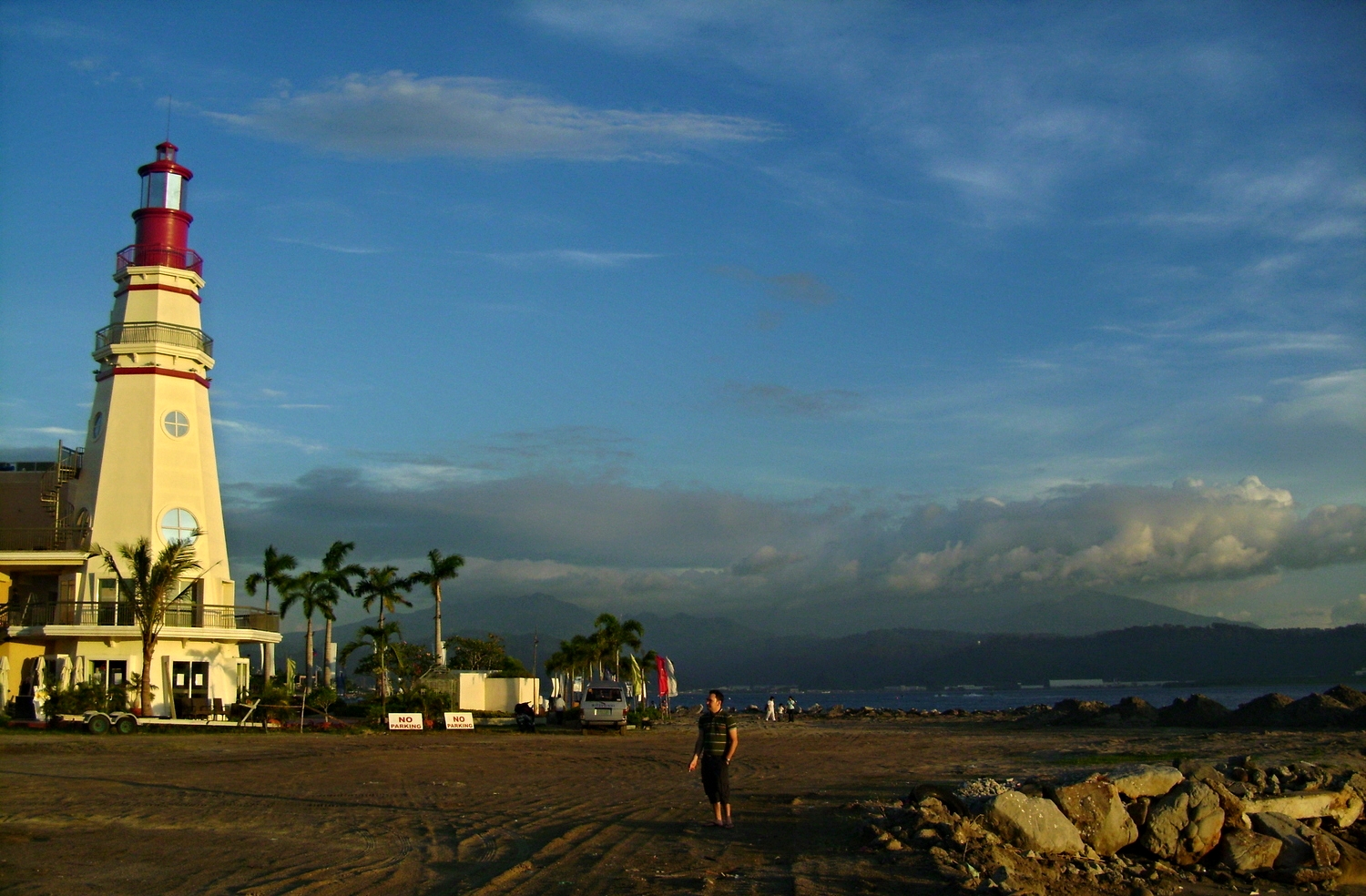 Misty Mountains
We woke up to this sight. Wonderful.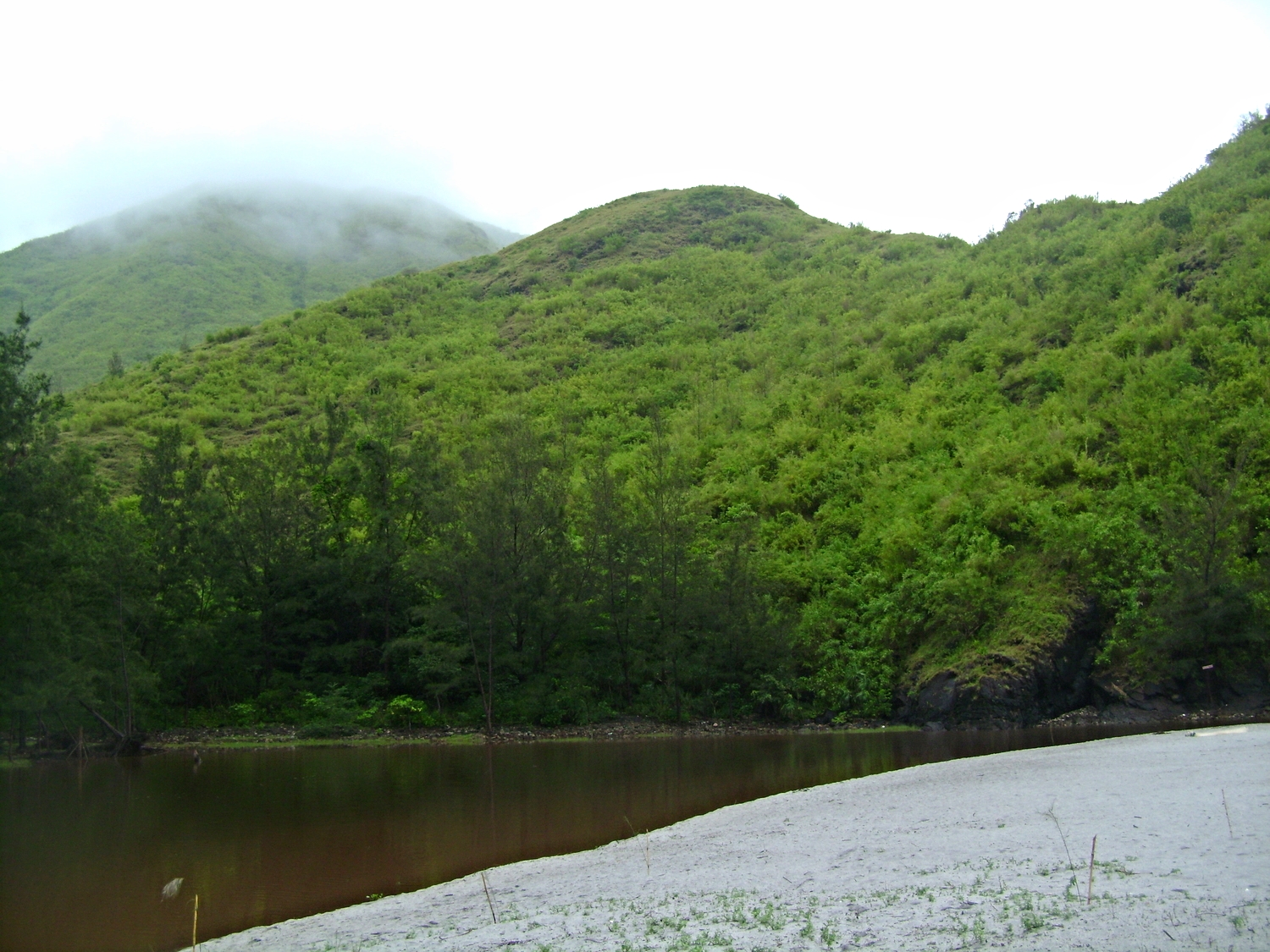 Anawangin, Zambales
The eruption of Mt. Pinatubo changed entire landscapes in Zambales. A famous destination amongst campers is the Anawangin Cove near the coastal village of Pundaquit in the town of San Antonio. Anawangin Cove is a curious aberration, it has rough, ash-colored beach (it is not white sand as a lot of people claim it to be) lined with Agoho Trees (Casuarina equisetifolia l.) – a large, evergreen, straight and tall tree resembling a pine tree. These trees stretch inland and the seeds of the trees were said to be brought by ash expelled by Pinatubo. We wanted to go further inland but our local guide said that wild buffaloes usually come down the mountains after a rain and they DO attack people. There is a river a few meters away from the beach and this connects to the sea.
Anawangin is perfect for campers and it does look like a miniature tent city during weekends when hordes of people spend their weekends here. The best time to come to Anawangin is during weekdays at the beginning of the summer months – February-March. The problem with Anawangin was basically it did not live up to its hype. There were no lifeguards (swim at your own risk- I would not recommend the beach for children as there are immediate steep drops, the waves were extremely rough during the rainy season and the rough sandy bottom is too shifty); we were disgusted to see that there was garbage everywhere (the cove has no system of proper garbage disposal at all) which came as a shock for us, as we initially thought that the cove was a clean and peaceful area. We were dead wrong. There was barbed wire and rope fences as well. After the spectacle of having Agoho trees lining up the beach instead of the usual coconut trees (as it is for most tropical countries) wore out, we were ready to leave Anawangin.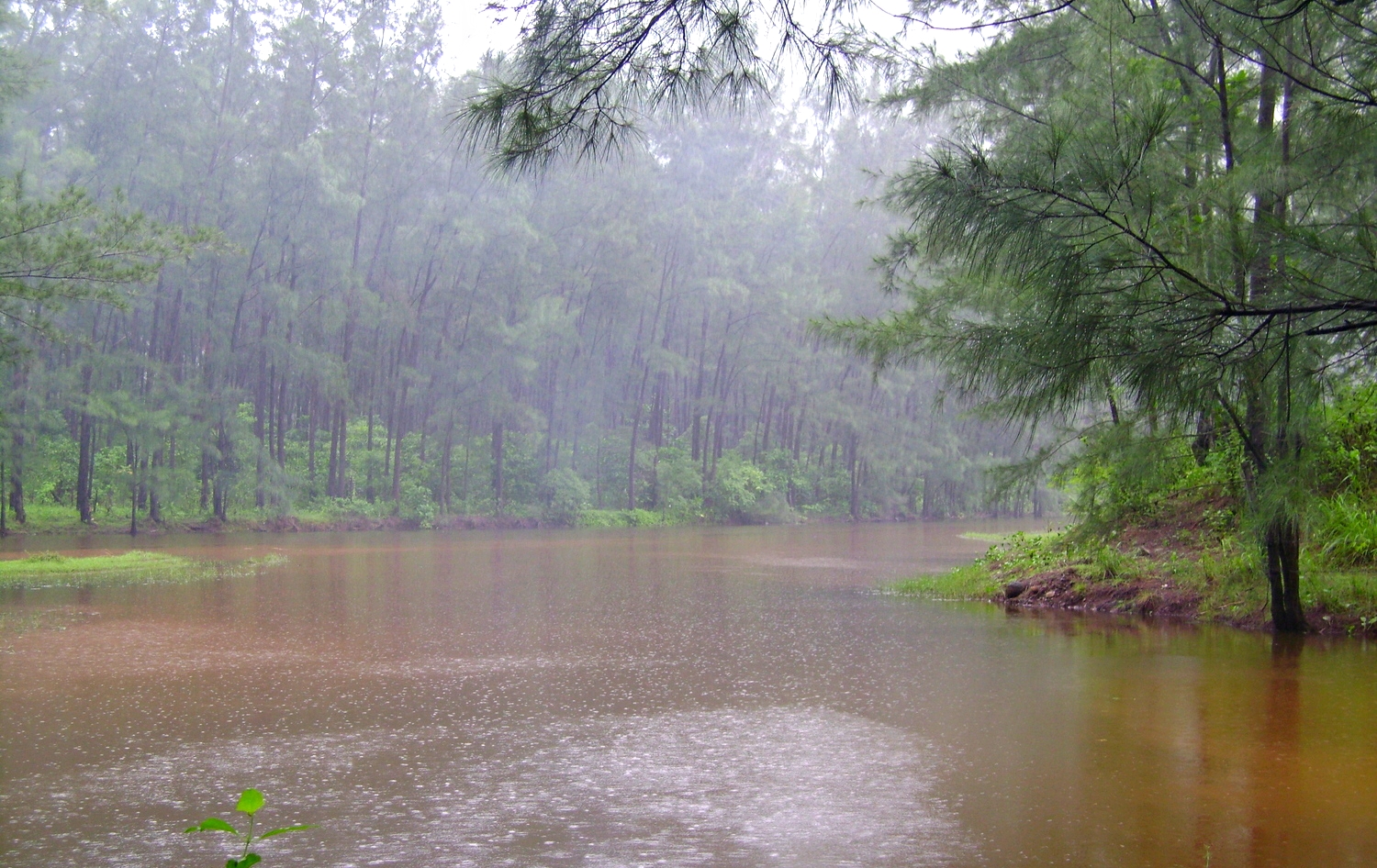 Moments of Silence
Away from the crowds, some dreamy moments of silence.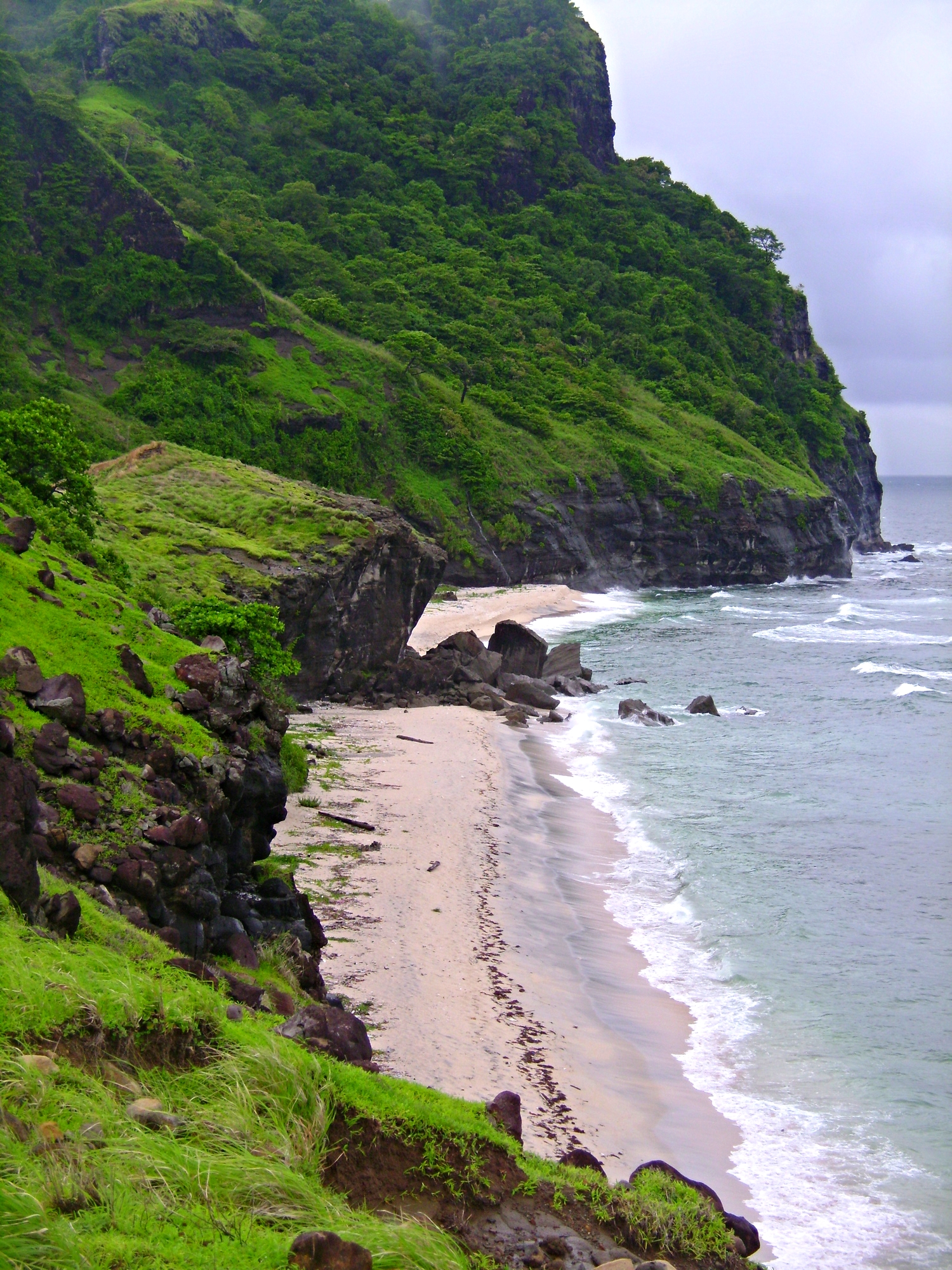 Capones Island
Capones is a 2 kilometer long bone-shaped island and famed for its lighthouse which is one of the oldest in the country. The lighthouse is inaccessible during the rainy season due to rough seas. During the rainy months, the boatman would usually drop you off around the middle and possibly the narrowest point of this island. The middle has a multi-story abandoned skeletal building that looks like it will collapse anytime. The island is volcanic in origin and possibly remnants of an enormous eruption thousands, if not millions of years ago. It has beautiful cliffs and short stretches of white sand beaches- the island is romantically referred to the Ko Phi Phi Leh and Jeju Island of the Philippines – through its cliffs, beautiful rock formations, and patches of green shrubbery strewn with volcanic rocks.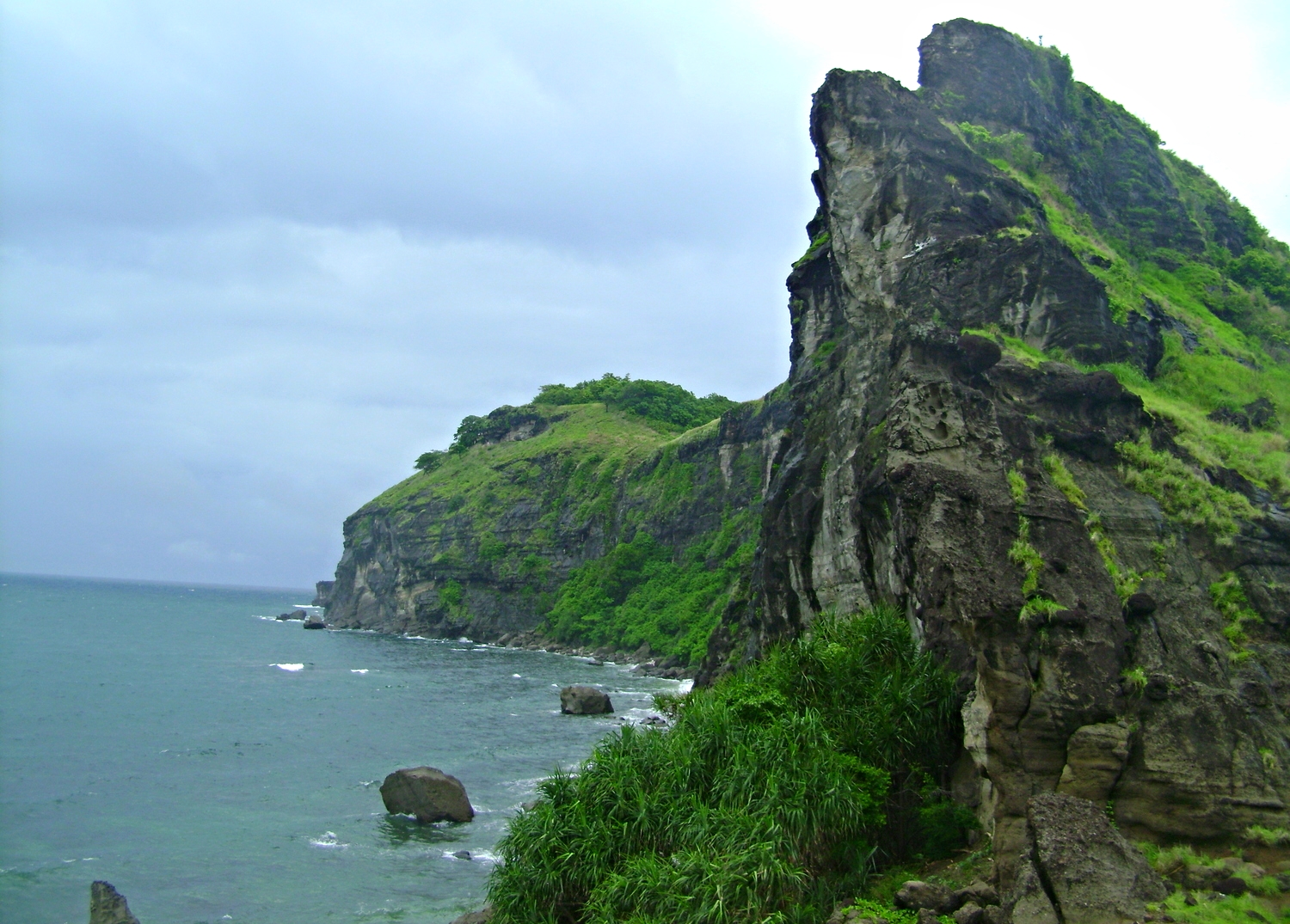 Volcanic Rocks
Just a quick boat ride away from Pundaquit.
The birds of Subic
Cue 'Ride of the Valkyries'.
Zambales, Philippines
A trip to Pundaquit, Anawangin Cove, Camara and Capones Islands and Subic Bay.
30-31 May 2009